Portraits of Iconic Women throughout History
Shop Step by Step Drawing Tutorials

Hey, guys! Thanks for connecting with me! I help passionate artists develop their technical abilities. I help women feel confident and beautiful. Let's build a community of mutual support and encouragement!
Inspired by classical painting and surrealism, I combine my reverence for color with mythic symbolism to create the realm of love in romantic paintings of women. As Russian-American artist, I have a dream of painting something so beautiful, it obliterates the ugliness I see in this world. My mission is to help women find emotional strength and purpose, living authentic and meaningful lives, as well as to protect our fragile environment. I wish to arrive at a place where my oil painting brings happiness to others, let's them feel valued, beautiful and encouraged to achieve the impossible – everything I've craved to have in my life. 
I've painted the female heroes in the Iconic Women series to inspire others to discover, pursue, and enjoy their calling in life, by breaking through the self-limiting beliefs. I want to open up a dialogue, to create a visual experience of seeing the female icons in a different light, where women could find answers to their questions. Through my paintings I invite others to find their hero to achieve personal fulfillment and emotional strength. In the following year I'll continue exploring the issues of social rights, societal changes, and the emotional intricacies of the female spirit, showing what it feels like to be a woman today.
Guarantee:
The artist offers a one-week money back guarantee. Hang your favorite oil painting at your home. You will love the art, it's guaranteed!
Click to learn how to commission your portrait painting  here. To find out more and to schedule your complementary photo shoot in Naples, FL, call: 814-777-18-02 | e-mail: nika@veronicasart.com
Art & fashion show at the Richmond hotel in Miami Beach:
Publications & education: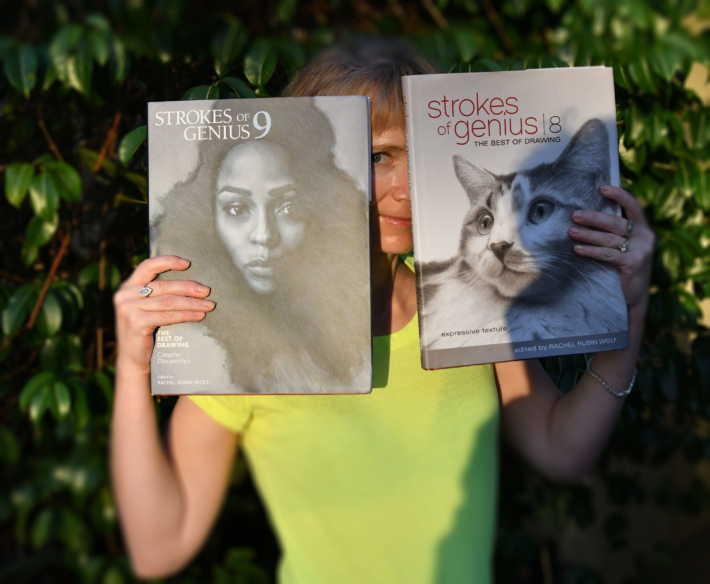 2003 – B.F.A. degree in studio art, the Oklahoma State University
2005 – M.F.A. degree in painting, the Pennsylvania State University
2007-11 – art classes at the Grand Central Academy of Art & the Art Students League of New York.
As a published author, Veronica's art has been featured in numerous award-winning publications, shows, books, and art magazines, including the American Art Collector, American Artist Studio, Leisure Painter, Colored Pencil Student, Colored Pencil magazine, Artists & Illustrators magazines, Women Artists 2004 & 2013 calendars, two Colored Pencil treasures books, Draw portraits in colored pencil book, Flowers in art, Strokes of Genius 8 & Strokes of Genius 9 art books, Dover Publications as well as in the Dick Blick Art Supply Company's national ad campaigns. Here is a quick rundown of the publications.
Most recent art book How to Color Like An Artist is on SALE on Amazon.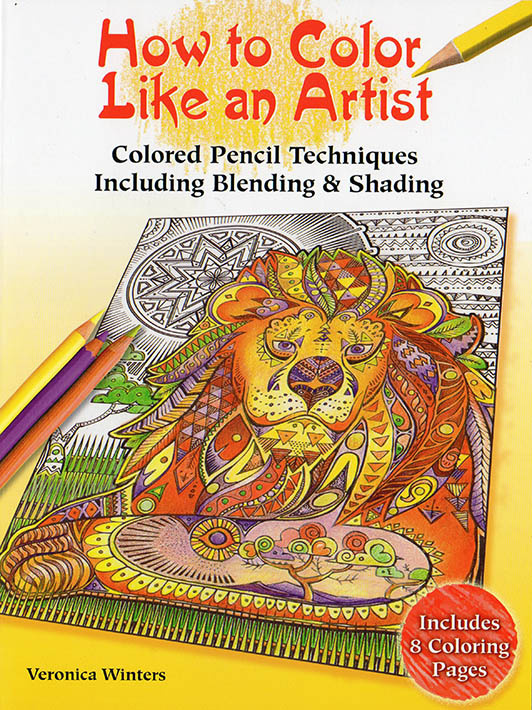 Art gifts:
New! Unique gifts for women and art gifts have just arrived! Now you can make a very special gift to your mom, co-worker or a friend with Veronica Winters paintings printed on totes, pillows, and posters. All products are high quality, custom-printed in California. The fulfillment of each order takes 4-7 business days, plus allow 2-5 days in shipping time to arrive at your door step.
Testimonials:
Although we have never met I feel that we connect across the miles separating us through shared feelings that are more than surface deep.  As I follow your creative path over the past few years I find a connection that is hard to put to words for me for your paintings stir a my inner voice telling me to look deeper into the painting to find myself.  I thank you for awakening my inner soul to appreciate life and all it has to offer me.  As I gaze out my office window at tree branches stripped of their leave only to be replaced by snow hugging the limbs I am filled with wonder at the image that unfolds with each passing moment   Wind stirs the flakes sending them as white dust into the atmosphere only to settle on snowy mounts covering the ground below my window.
Yes, your paintings invoke deep feeling for life and all that it touches in a never ending cycle. May your New Year bring about an even deeper understanding of those who have touched our lives in a positive way.  I look forward to your future creations.
–Deanna S.
We're are just sitting in our living room, before guests are to come for dinner, admiring and enjoying your study of seashells painting hanging on our wall.  It is just lovely, and wears on me in such a nice way, getting more interesting every day. We're enjoying having it, and thinking about you and your enormous talent.  Many thanks for seeing to it that we have it.
–Bob S.
"A committed artist, author, and teacher, Veronica Winters's illuminated artwork and attention to detail pushes her to create realistic images that breath life into everyday objects. We are honored to present lessons by Veronica in the quarterly publication of COLORED PENCIL Student"
–Sally Ford, Founder & Editor, COLORED PENCIL Magazine
Sponsored links: