Drawing daily is essential to advancing artist's skills. I used to struggle with the depiction of human form, drawing stick figures. Studying in state schools I struggled to receive the classical art education that's available today in a number of atelier schools popping up throughout the country, which didn't exist back in 2001. It took me many years to "learn" how to draw, studying here and there without the backbone of a complete system that is now offered by the Grand Central Academy of Art in New York. Over the years I learned several things that I'd like to share with you here.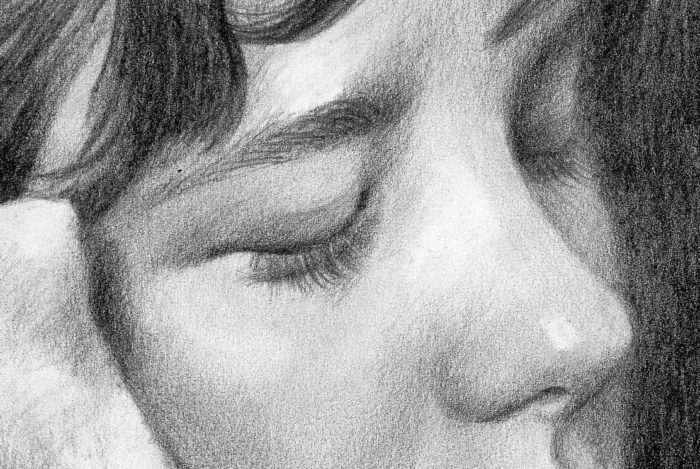 What works:
Drawing daily from life, even if it's a small sketch that looks insignificant.
Studying the great works of art. Yes, studying, not looking at. How does the artist solve a problem of the movement, composition, contrast, and color?
Positive attitude and the acceptance of failure as part of the learning curve.
Mentor's help. (It's worth your buck to pay a well-known, practicing artist to learn the tricks of the trade. Don't expect those artists to guide you for free. There is a reason why they're successful and their time and knowledge is valuable).
Passion and the work ethic that drives you to work consistently.
Having fun with the subject.
Choosing the right place or school for you to study, if you wish to make a giant leap forward and become a professional. Follow your favorite artists and figure out where they studied or study with them. Some great art schools that give classical education are GCA, Studio Incamminati, Ani Art Academy, the Ryder Studio and many more!
Drawing from plaster casts or classical sculptures at the museums. This is one of the cheapest and best ways to study the human anatomy before actually committing to drawing from a real person.
Study the complex subjects separately. Draw one object at a time before combining them together.
Sign up for free business newsletters /webinars written by practicing artists and crafters that will guide you how to set up and handle the art sales. Here are a couple of examples https://eshopmarketers.com and http://www.brilliantbusinessmoms.com/instagram-marketing-for-your-small-business
Some good art books to have in your library: Anthony Ryder, "The artist's complete guide to figure drawing," J.D.Hillberry "Drawing realistic textures in pencil," Jane Jones "Classic still life painting," and you can also check out my art books that vary in subject and medium: http://veronicasart.com/art-instruction-books/
Some good business books that are worth your time are by Jack White who is an amazing marketer and a practicing artist: http://www.jackwhiteartist.com/pages/books.htm. I also recommend "Making it in the art world" by Brainard Carey. He lists some unconventional strategies he employed to in his art career.
Join groups on Facebook to keep yourself motivated and to receive quality feedback. (The Atelier Movement is one of the groups for oil painters, Colored pencil artist league is one of many colored pencil groups).
What doesn't work:
A fixed mindset where you believe that you can become great in a couple of lessons. There is no point in starting out on this venture, if you don't have realistic expectations. It takes at least a year of consistent work to see permanent results.
Inconsistency or a lack of work ethic.
Trying to learn the material from someone whose artwork doesn't represent your ideal image or a technique.
The absence of motivation. No one will make you successful, unless you work on it!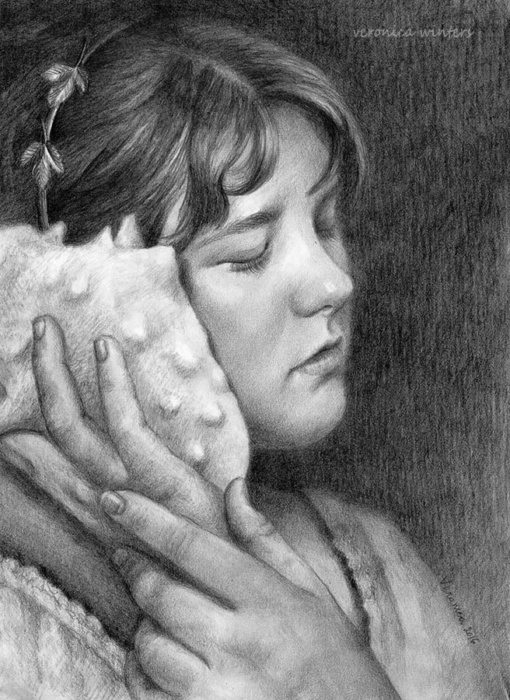 About this artwork
My art revolves around the beauty of the female form and the ocean. A combination of these subjects provides me with infinite inspiration. Although the idea for the image often comes to me during the photo shoot or long before, I largely rely on my final result – the photographs that captivate me with a sensual line, emotion, light and contrast. Therefore, the "right" model is essential to my artistic success. Usually good models are aware of themselves and know how they look from different angles. They also understand what facial expressions work, or what I want them to express.
The lighting on a model is also essential to my imagery. While the model creates the appearance, I create the atmosphere with the right lighting and the props. The Rembrandt lighting (high contrast, sharp edges) or the north light (low contrast, soft focus) by the window are the two great types of lighting that deliver consistent results.
I make studies before I proceed to painting. Whenever I skip this step, I fail. I end up working on a painting for a really long time with a mixed result. So this graphite drawing is my study for a future oil painting.
Hope this helps on your creative path.
Until then,
Veronica