I always wanted to paint something meaningful and worth people's attention. I've painted numerous different things to become proficient enough to pursue what I always wanted – helping women succeed. The theme of Iconic Women fascinates me because I can depict many sides of female beauty and inner strength. I've chosen to paint strong iconic women who had courage, logic, determination, goal-setting, and other character traits that are often attributed to men. These women overcame their social-economic limitations to become famous personalities who lived with purpose and changed the world around them.
In my surreal paintings of women I explore the inner life of these icons. What they created and exposed to the outside world wasn't always the reflection of their interior life. I make an attempt to humanize them by painting their emotions and challenges: love, failure, addiction, responsibilities and dreams. So we can see the spectrum of character and understand that those iconic women throughout history were also guided by their emotions as much as by their reason, and were also complex personalities as any of us.
Exploring vulnerability of feminine spirit, I take the liberty to interpret the days of their lives based on their biographies processed through observations and artistic sensitivity. I explore the themes of love and delusion, power and powerlessness, spirituality and vanity, abandonment and strength. I aim to give the iconic women new life where contemporary women can identify or recognize a part of themselves, and connect with a famous woman on a much deeper level.
My painting style floats between the surreal painting and magical realism painting. It's painting reality that turns surreal that can be compared to writing a fiction novel with the main characters derived from the author's personal experiences and observations.
My artistic mission is to paint the female heroes to inspire women to find their calling in life. I want to open up a dialogue, to create a visual experience of seeing the female icons in a different light, where women could find answers to their questions, to be able to apply themselves, to define their dreams and to work on their future with certainty. In other words, through my oil paintings I invite others to find their female hero to achieve personal fulfillment.
Art is personal. If I had the opportunities, moral support, and a professional artist/mentor back in high school, my life could have been very different from what I had.  While I have no regrets, I simply know how crucial these years are for personal development, choosing the right path to achieve success in the future, to cut on years spent searching for a hidden voice within. Therefore I choose to paint women who made history, real women who overcame their struggles to achieve success in life.
Watch how I've created the Marie Antoinette oil painting
Shop unique art gifts here.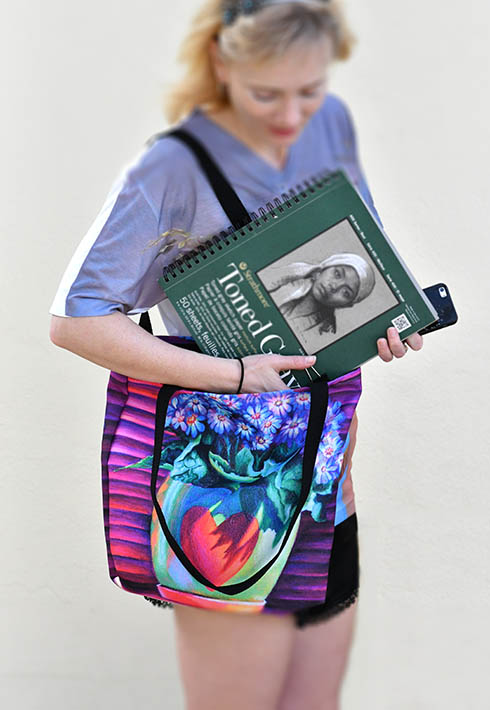 Join the art collector's circle
In the following months I'd be sharing new oil paintings of women and my thoughts behind each piece. I'm inviting you to subscribe to my monthly e-mail notes where I share my artwork with thoughtful people: www.veronicasart.com or click here for a direct sign up: http://eepurl.com/b-vEXP