Close your eyes to see the winding streets and the tangerine glare of old lamps. Listen to the echo of moving water and voices of strangers. Venice welcomes you to the carnival – its love, mystery and flare. Indulge your love for Venice. Browse original oil paintings of Venice for sale.
Venice has captivated my soul for years. No matter how many days I spent roaming the city, I couldn't get enough of its beauty, history and culture. This is the place of romance, art, architecture, and love for me. I can listen to its sounds day and night, glide through morning fog, get lost on the narrow streets, and take pictures of masked strangers. Back in my studio, I worked from my photographs to re-create the romantic mystery of Venice in a series of realistic paintings. These Venetian masks paintings represent my first, quality body of work I'm proud to share with you today.
These Venice carnival paintings will wow your guests. Turn your living room, bedroom or office space into your private art gallery. Shop now!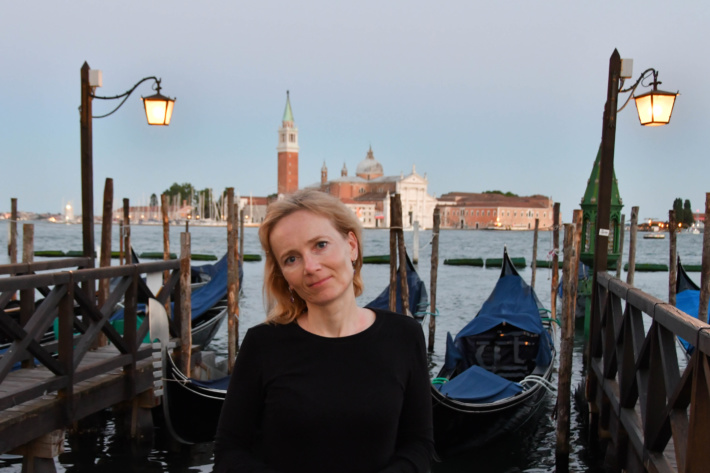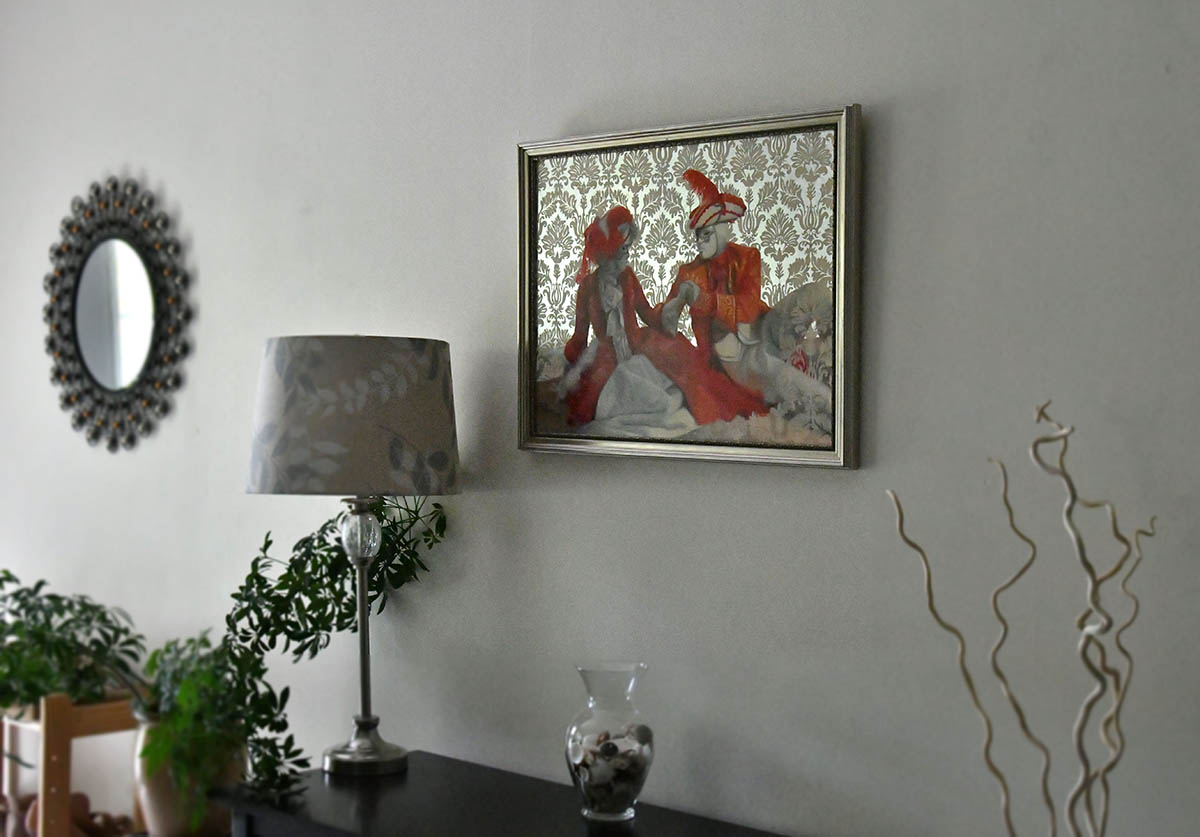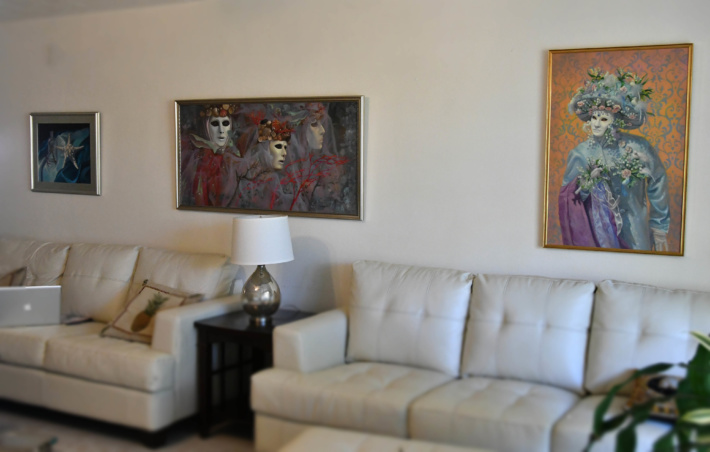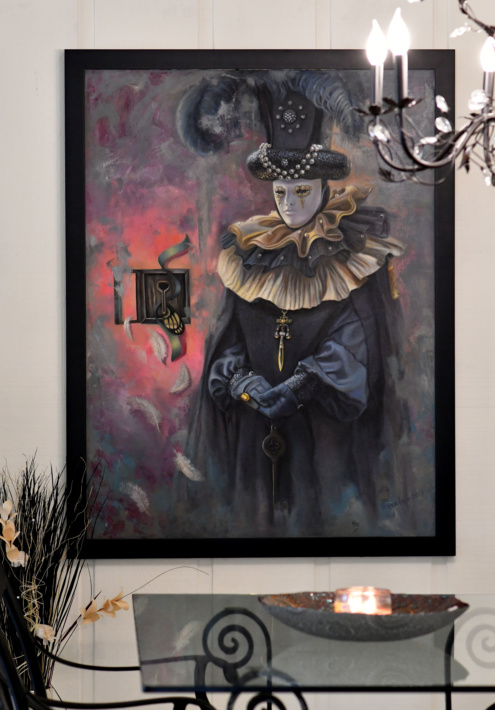 Watch a short video about the surreal paintings inspired by Venice:
To experience art in person:
These oil paintings are available for purchase directly from me or via EmillionsArt. Call to schedule an appointment to see these artworks in person! 814-777-1802
Pricing:
36×48" $7-8,000
24×36" $5,000
18×24″ $2,500
16×20" $2,000
11×14" $1,500
8×10" $1,000
*Price includes framing.
To read about the history of Venice & to look at the pictures, you can buy a digital art book here.
Join the art collector's circle, receive monthly updates about my art.