If you work in colored pencil, you know how long it takes to complete one drawing. To speed up the process many artists use the watercolor pencils, neocolor crayons, or markers. If you feel open to some experimentation drawing hair and underpainting your backgrounds, using permanent markers may become your thing. It's my first time to use the markers and I'm sure I'll make more posts as soon as I complete more drawings with them. Below you'll find my drawing process step-by-step.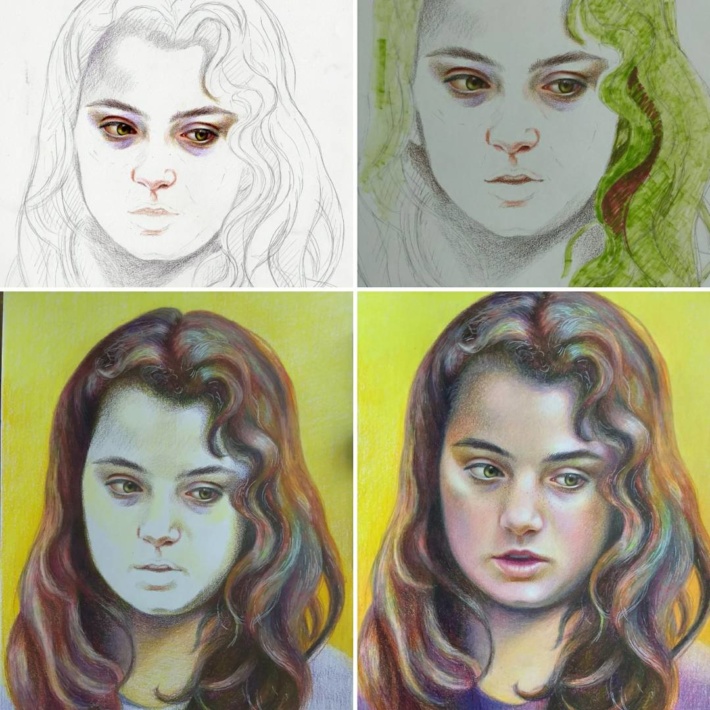 Step 1
I sketch out the face using HB pencil on Strathmore drawing medium paper. This paper has a very slight texture that becomes somewhat problematic later. If you want to try out this technique, draw on Stonehenge paper or Bristol papers that are smoother and thicker.
Step 2
My pigment markers include just a few colors. Therefore I didn't use black or brown on the hair. Instead I used a combination of sap green and red to get the darkest hue possible in the beginning. Usually, wax-based black colored pencil gives a lot of wax bloom and therefore underpainting the darks in markers is a good idea.
I also use yellow to fill in the background.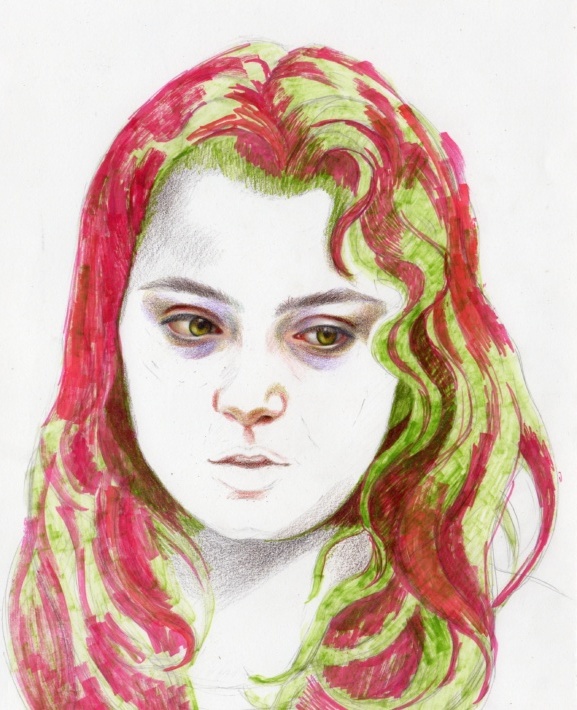 Here you can see how crazy these colors look. Because it's just an underpainting, I'm not worried about the fine details, but I watch for major patterns and waves happening in the hair.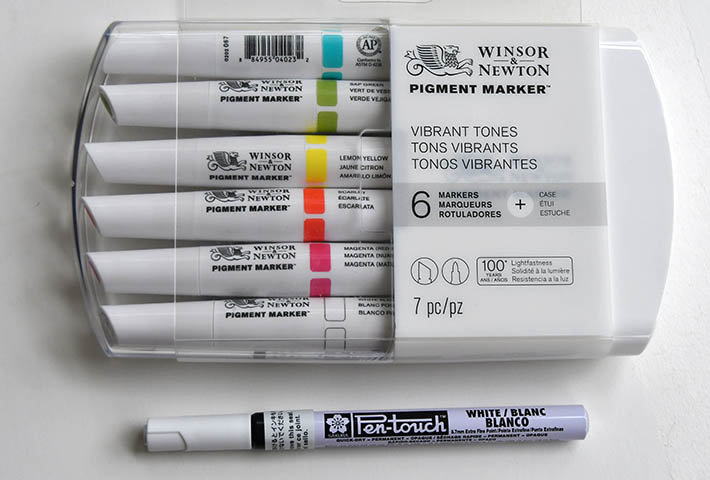 Step 3
Once pigment markers are dry, I work in colored pencil over it. The underpainting gives me new, surprising color combinations. This is the step where I understand that smoother paper would work better with this drawing simply because layering over the markers in colored pencil still reveals paper's texture, which I thought would be eliminated by the markers' pigments.
When I'm done filling in the hair, I blend with the colorless pencil blender, and create the highlights with  some fly aways, using the Sakura Pen-touch marker that has a thin, sharp point.
I fill in the face in colored pencil only.
Step 4
In my final step I spray the fixative lightly, let it dry, and adjust minor things, like edges and details. A light coat of spray fixes the paper and allows me to work on areas that become too waxy and don't accept pigment anymore.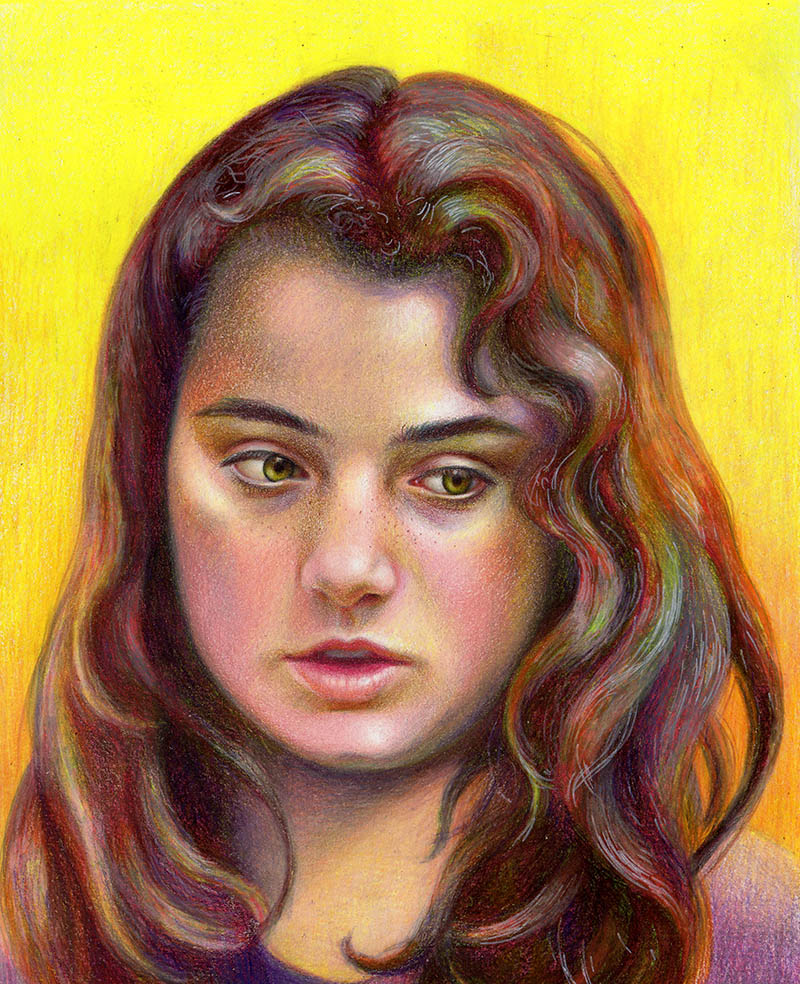 As you can see my end result is not hyper-realistic but very colorful. I'm pretty sure if I underpaint in black or brown marker, it would give me great image as well.
Video