Selfish Shellfish, soft cover book
$8.95
Continuing the tradition started by Dr. Seuss, Dr. Max tells a rhymed story of a selfish clam that undergoes a dramatic transformation after a scary encounter with a starfish.
Complete with beautiful illustrations by Veronica Winters, Selfish Shellfish is a fun and thoughtful story that will help your little ones to grow up polite and friendly. The Selfish Shellfish book makes a good bed time / family time reading for your preschooler.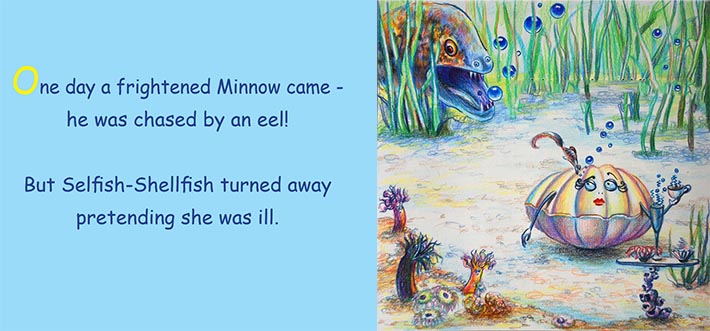 Age 1-5
The soft cover children's book
48 pages
8.5″ square
full color
Author: Max Fomitchev
Kindle edition is available on Amazon .
This price includes FREE shipping within the U.S. only! If you live in Europe or any other country, please order on Amazon in your country. If you live outside the US and still wish to order the book from me, an additional $20 shipping surcharge applies.
For additional information and images please see the digital book page.
Only logged in customers who have purchased this product may leave a review.