Flowers: A Step-by-Step Guide to Master Realist Techniques in Graphite and Colored Pencil Painting, soft cover book
$29.95
In Flowers: A Step-by-Step Guide to Master Realist Techniques in Graphite and Colored Pencil Painting, fine artist Veronica Winters instructs both novice and advanced artists alike in the art and nuance of drawing flowers. The book begins with easy drawings in graphite and slowly progresses to more advanced drawing techniques in colored pencil. The artist describes how to set up a subject for drawing and what to look for in pictures to create a drawing. The author gives tips and techniques in designing good compositions, shading, blending and much more!
This art book contains 23 demonstrations in graphite and colored pencil that will help you understand the principles of drawing flowers, develop artistic skills, and learn the basics of working in colored pencil. The full color drawing book also has a reference chart for colored pencils, outlines for projects, definitions, framing tips, and a chapter dedicated to art supplies.
Contents:
About the Artist
Art Materials
Basic Tips and Techniques
Color Theory and Color Mixing
Demonstrations in Graphite
Demonstrations in Colored Pencil
Framing and Marketing
Glossary
Color Chart
Outlines for Demonstrations
The cover image is not part of the demonstrations inside the art book.
The book is a great gift for teen artists and adult art enthusiasts.
152 pages · 8″ x 10″ · Full color. You can either buy a soft cover book or a digital download.
This price includes FREE shipping within the U.S. only! If you live in Europe or any other country, please order on Amazon in your country. If you live outside the US and still wish to order the book from me, an additional $20 shipping surcharge applies.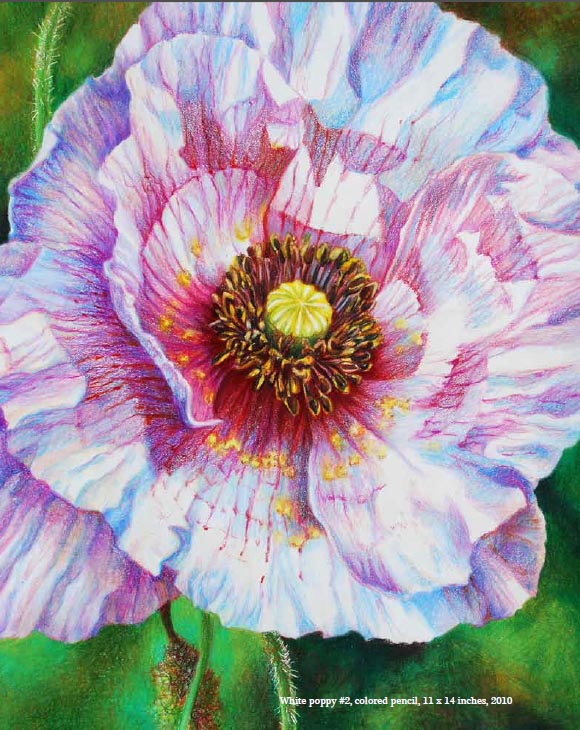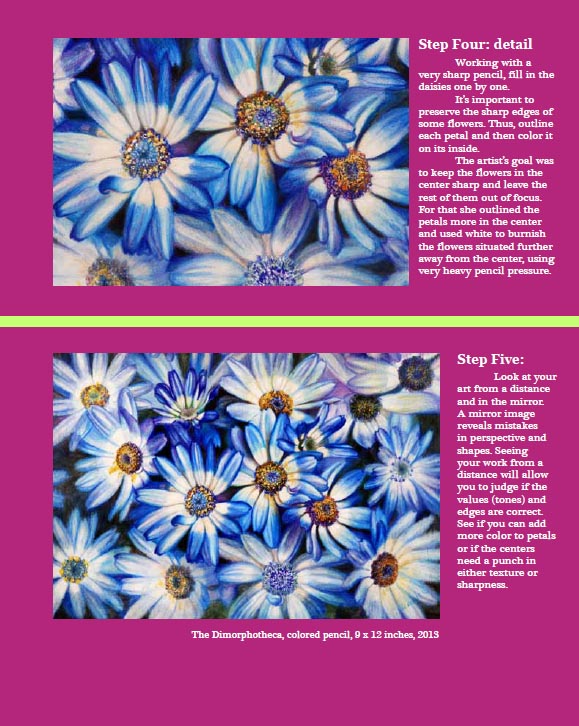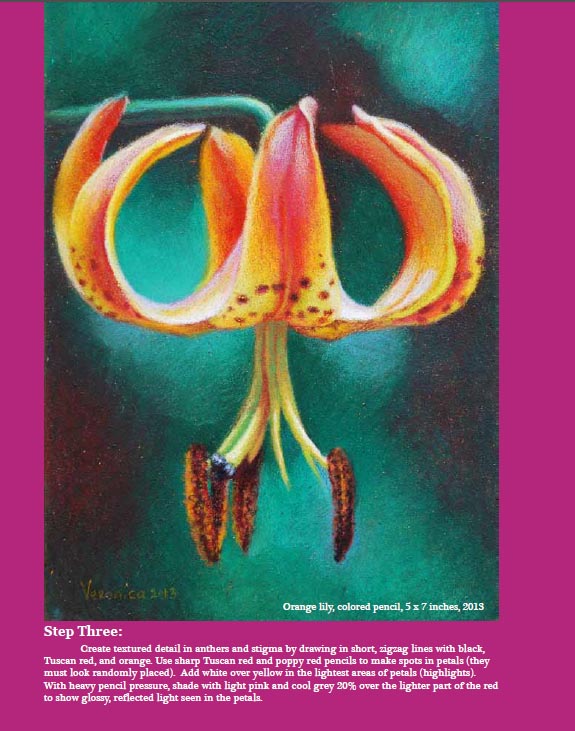 Only logged in customers who have purchased this product may leave a review.