In this post I show my basic process of drawing a portrait. While I prefer painting from life, a lot of times it's not possible. So, I take pictures of a model and then draw from my monitor or a picture. I often add additional elements to my drawing that are not photographed. Here you see me place orchids to the right. Usually, I create drawings as my studies. Some of them become paintings in the future.
Colored Pencil Drawing step-by-step: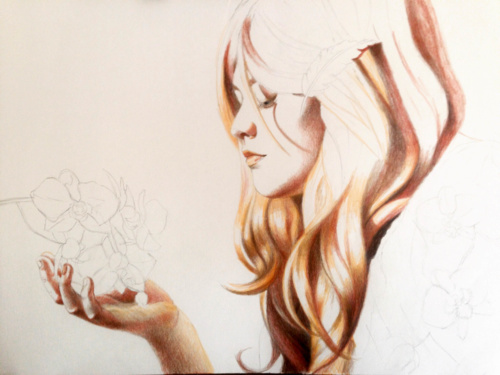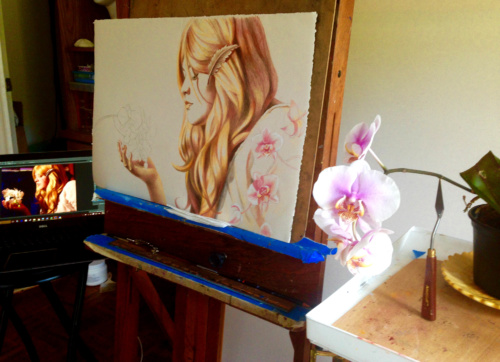 In the beginning I focus on blocking in the shadows, using dark brown and sienna brown.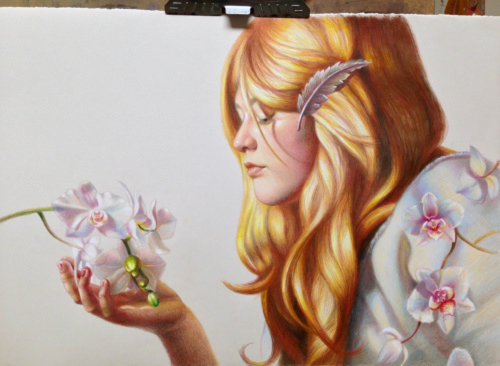 Here I add color for the middle tones.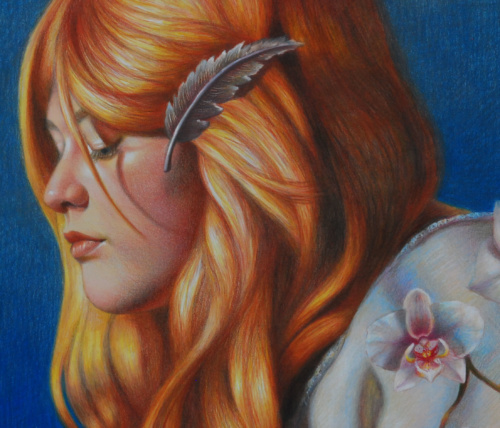 Tip: In my experience, drawing larger is actually faster than drawing small. Since colored pencil is a very slow medium, we tend to draw small. But I figured that I spent more time shading the 9×12″ pieces, had less detail and experienced more problems working small. So I increased the size of this drawing to 15″ x 22″ and it made a big difference for me. I didn't have to force and cramp every detail in there, yet it looks complete.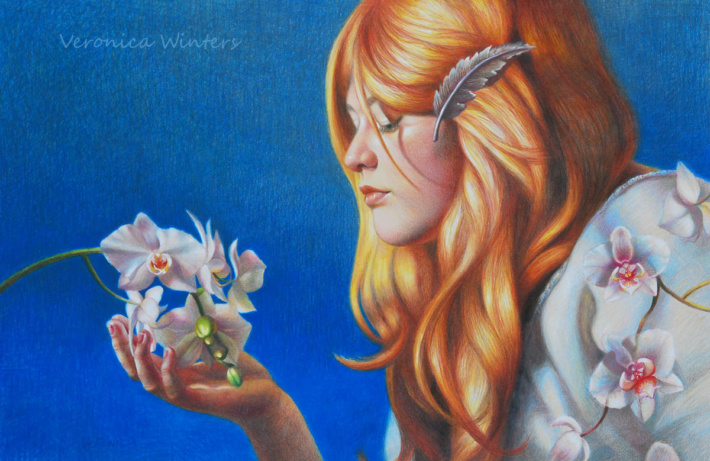 About this artwork
Love is  a complex feeling that begins with self-love and self-care. Love moves and helps us grow. Sometimes it's hard to find love:  it can be as elusive and fragile as these beautiful orchids, but thus we are blessed to see the beautiful things in daring places where others may see nothing at all.
Share my post on your favorite social media platform today!
Tutorials:
On my website you can find several step-by-step colored pencil demonstrations and art books available in a digital and print format.