How to frame art
In this article I'd like to share the basics of framing and how you can do it yourself inexpensively. Professional framing is your best option because it takes quite a skill to frame art well. It also involves some talent to pick the right kind of frame that adds beauty to the artwork and not subtracts from it. Professional framing is expensive, and if you have to mount an entire solo show you know how draining that is financially, especially if you just begin showing your work and it's not in a commercial gallery setting. If you are not an artist, but you have just purchased an original drawing and want to frame it yourself, you'll find lots of useful information here.
There are two types of framing depending on the medium: artwork on paper and art on canvas/ panel/ wood. To frame art well, paintings and drawings require a different skill set as well as materials.
How to frame art: video #4
In this video I recorded the basic process of mounting a photo onto backing and finding the right mat for it. It also includes a section on framing canvas art.
How to frame art on paper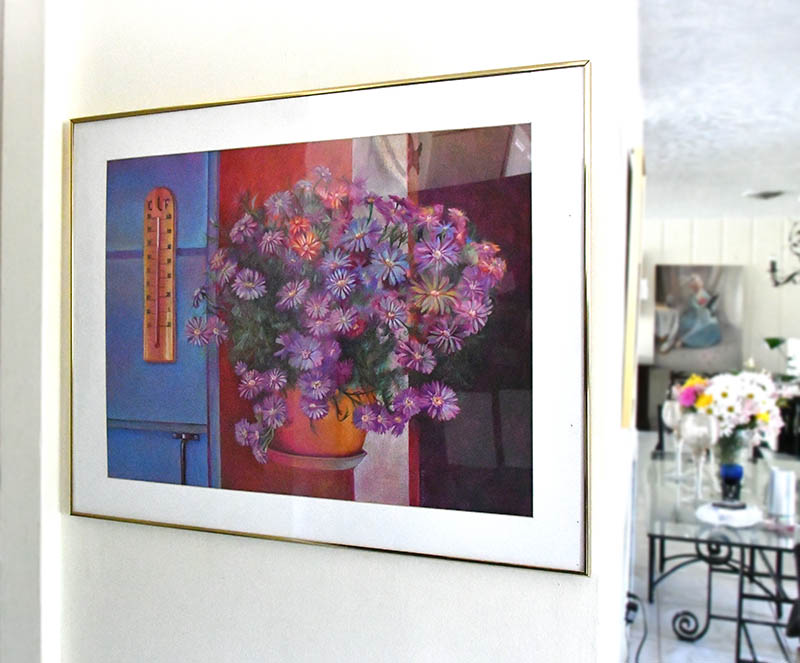 Framing supplies
Besides an actual frame, every drawing/print/photo should have a mat and thick backing (mounting board), and either non-glare glass or acrylic plexi-glass. If you go to a museum, you'll see plenty of examples there. The majority of framed work on paper that includes photography has a white mat and a simple frame around it. While you can pick a frame to your taste playing with the styles and colors, the color of the mat should be reserved. And if you are not sure about the color, stick to a white mat.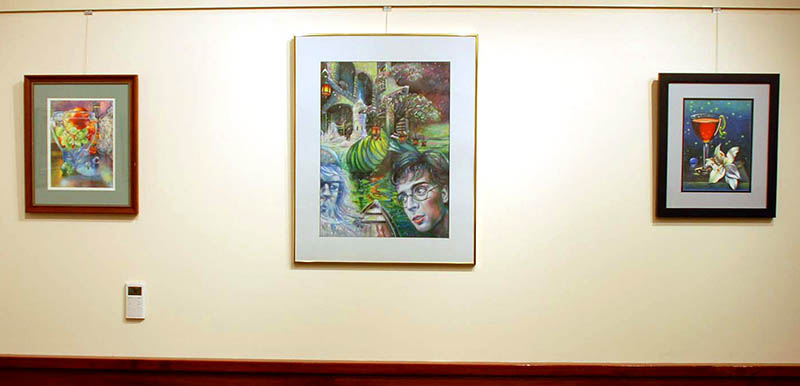 Mats: white vs. color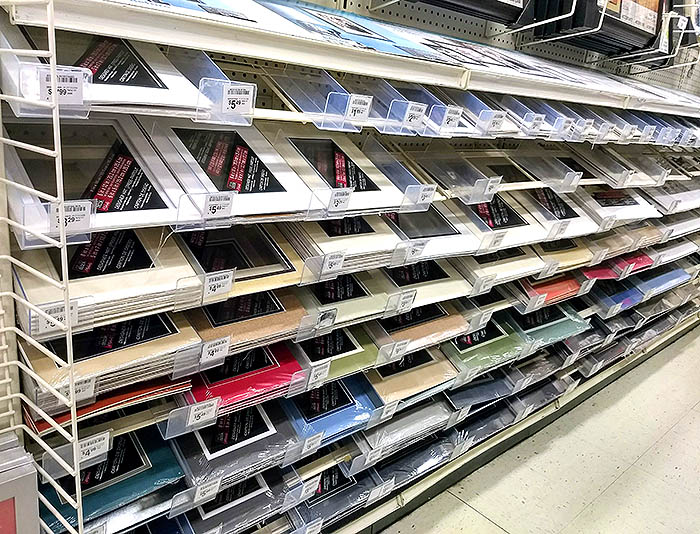 If you are not sure about color and it's your first time framing art, always pick a white mat as opposed to a color one because it won't overpower your drawing or print. If you still want to play with color a bit, do a double mat. White never subtracts from your drawing, while color mats may overpower your artwork very easily. I often see drawings framed with black mats, and most of them kill art visually. You end up looking at the mat, not the artwork. White mats come in different shades of white, and you need to pay attention to its temperature. Either warm white or cool white is fine as long as you match this color temperature with the color temperature of white in your drawing.
If you want to do a double mat,  have a color mat as your inner layer and the white mat as the outer layer. So you have a quarter inch color stripe around the artwork but the overall color remains white. The hue of your color mat should pick up on one of the colors present in the drawing. This is where professional framers are really good at. They have the talent to pick the right colors for your inner and outer mats and match that with a beautiful frame of the right hue and style.
Technically, any mat creates a barrier between your art and glass. Beware that photographs stick to glass eventually if they don't have that space. If you decide to stick a picture into a ready-made frame without the mat, add corners that would maintain necessary space between the photo and glass.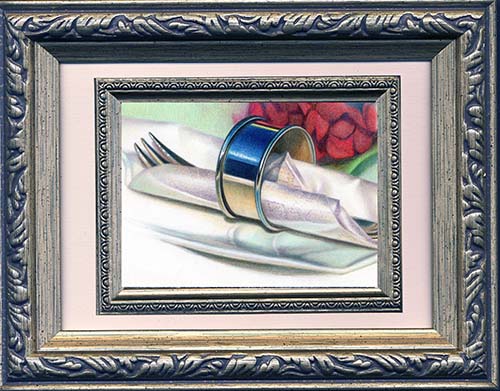 Mats: standard vs. custom cut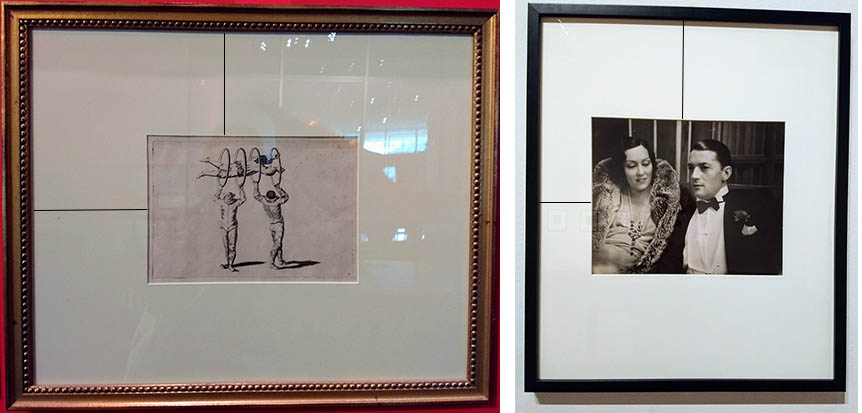 Standard mat has a 3-inch width on all sides of the drawing. It gives your drawing necessary space between the mat and the frame. This 3″ distance can be altered however. A lot of times expensive artworks have mats with a much wider width that add richness to art. Sometimes you see framed photographs that have mats with varied widths (right image) that allows for placing prints and photography into standard frames.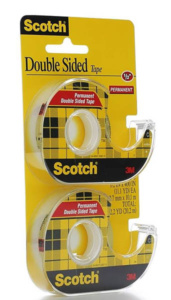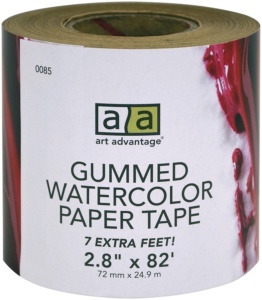 All materials must be acid-free, which include backing (mounting board/foam board/foam backing) and a double-sided tape. If it's not the case, your drawing will yellow with time. Tape holds it all together but it also yellows the surfaces if it's not acid-free. Beware that the ready-made frames you find in craft stores and Walmart don't sell with necessary acid-free backings. Therefore, they are not suitable for professional framing.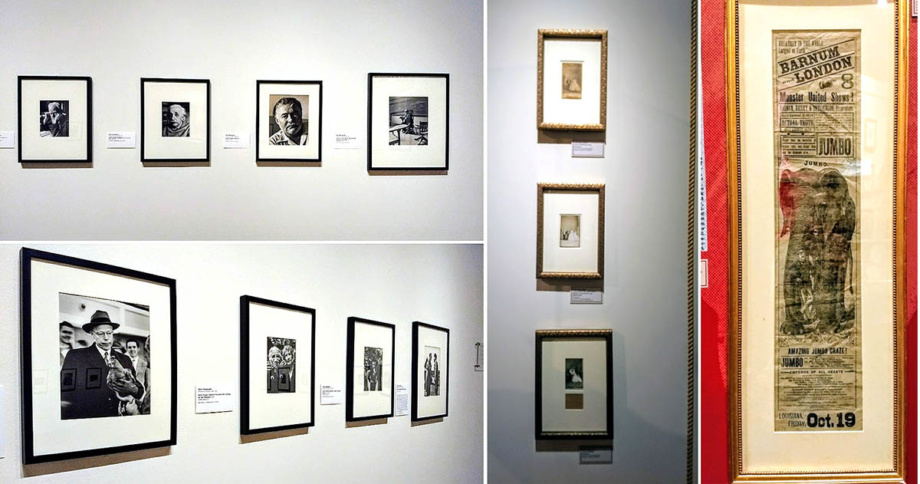 Mat Cutters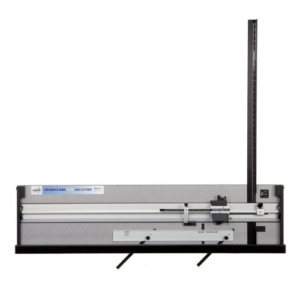 You are lucky if your drawing is completed on standard-size paper and you can just buy all the supplies at any craft store to do the assembly. But what if your drawing has different proportions and is far from standard mat openings? Most of the time you have no choice but go to a framer, so he can cut the right mat for you. However, if you do a lot of drawing and plan on selling your work, it's a good investment to buy a professional mat cutter and learn how to cut mats yourself.
Mat cutters give the greatest flexibility possible in mat cutting. You can cut mats to any size. You can also cut it to fit the overall dimensions to standard frame, making a nonstandard opening. Logan mat cutters are not cheap but they save you lots of money in the long run. You can buy large sheets of museum board in any color and cut them to size. It takes practice to learn how to measure and to cut mats, especially the mat openings, which have a beveled edge as opposed to a regular cut. Correct measuring and cutting of mat boards is a skill that demands practice and patience.
The quality of a mat is determined not only by its thickness, but also by the cleanness of the beveled corners. If a blade is not new or cutting is sloppy, the inner corner edges look uneven. I think it's best to learn the basics of mat cutting at a framer's shop, or perhaps to find a detailed video of the process shown online. I used to cut mats myself using the Logan mat cutter, and I found this process quite frustrating at times because you've got to be perfect every time doing it.
Glass or acrylic plexi-glass
You can frame drawings with regular glass but consider the overall size of your piece. Glass is very heavy. It can break to many pieces cutting into art. It's also reflective. So it depends where you are going to hang your artwork to minimize the reflections.
Plexiglass is light and many galleries require plexiglass as opposed to glass to minimize possible damage during transportation. However, plexiglass scratches and becomes useless once even a tiny scratch is there. The cost of plexi often exceeds the price tag of glass. Another thing to consider is reflections.  Pick a non-glare glass vs. regular glass. So you can actually enjoy looking at art from any corner of the room.
Types of Frames: metal vs. wood | Consider lifespan of your display.
There are three types of frames. Plastic, metal and wood. The choice is largely determined by your pocket book, but I strongly suggest not to give in into buying plastic frames or some craft-store frames that may look decent at first glance. Such frames don't hold up well: they scratch, break and fall apart too quickly. They also don't provide adequate support for art in hot and humid climate bending and loosing their original shape quickly. The hanging wire and hardware are not there to support artwork larger than 11×14″.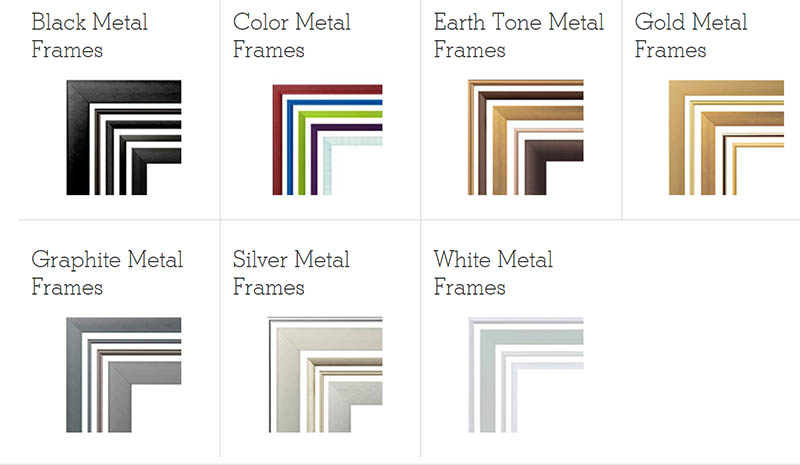 Metal sectional frames is a solid alternative to plastic frames if you are on a budget. They last for years and don't scratch easily. Sectional frames come in a variety of colors and styles, assemble easily and hold up their shape for a very long time. The only drawback is that most frames have small width and therefore provide economy framing, unlike the real wood frames. At the same time, metal sectional frames can be great for some contemporary art and photography. Many have canvas depth to frame canvas art as well. In my experience, if the artwork is larger than 16×20″ acrylic plexi-glass may not hold up well within the metal sectional frame if the backing is not thick enough. Plexiglass tends to pop out of the frame in large drawings and large glass sheets are also too heavy for these frames.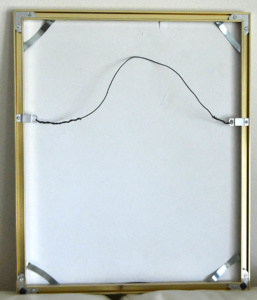 Wood frames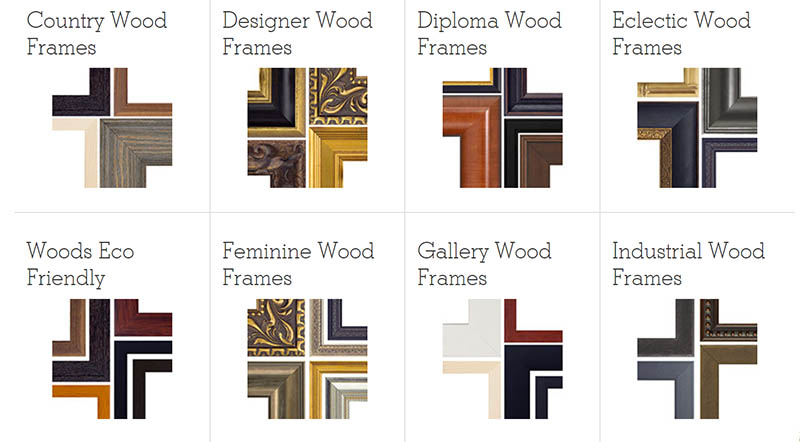 Real wood frames come in a variety of styles. They are the most beautiful, durable and stylish. Wood frames have varied width and finish and the professional framer can really make it or break it picking the right frame for your piece. Usually the wider the frame, the richer your artwork would look in it. However, the style of the frame is more important than its width because it needs to complement your drawing. Well framed art always looks amazingly beautiful.
I buy real wood sectional frames that are cut to my dimensions and then I assemble them into finished frames. It's not difficult, but requires some patience and care to do it right. I buy all the supplies in varied sizes at American frame.com
If the frame is standard size (8×10″, 16×20″, 18×24″ etc), you can buy frames at any craft store. However, the variety and quality of ready-made frames is not great in comparison to those found online.
Shadow boxes and canvas floater frames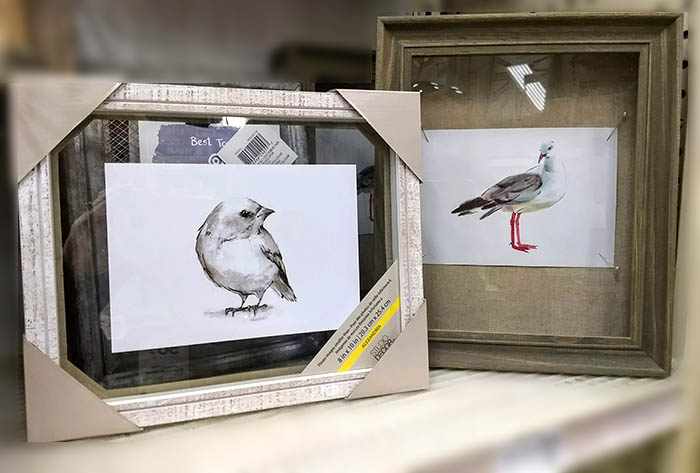 Sometimes canvas floater frames or shadow boxes may work better than the traditional frames. Glass suspends the artwork and creates open space between the art and the frame.
How to frame art on canvas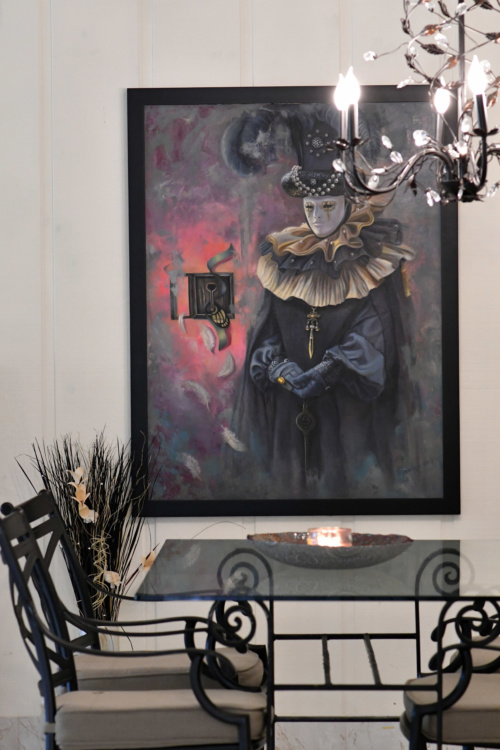 Here is a basic guide how to frame art on canvas. Framing of oil/acrylic paintings is easier in a way because there are fewer moving parts involved. You've got to pick the right frame and assemble it, if it's not a ready-made frame. Art on canvas, panel or wood doesn't need glass for display. Oil and acrylic paintings look best without it. Also, remember that these paintings would need canvas-depth frames unless it's a panel. Usually panels are thin, unless they are cradled.
Types of frames for paintings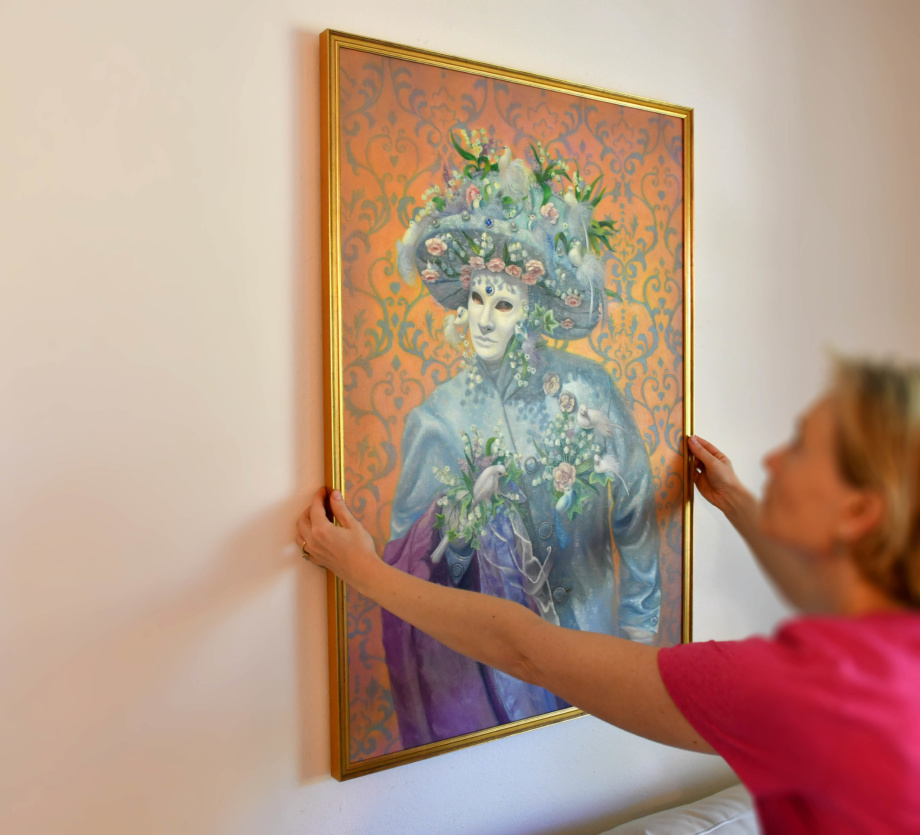 Once again you have three choices: plastic, metal and real wood frames. Go for the solid wood picture frames because they last the longest, look beautiful and you frame it once. Metal sectional frames is a good choice for some contemporary paintings, especially abstract art.
The style of the frame should add to your painting. Some paintings look beautiful in golden baroque frames, others in minimalist black frames. Canvas floater frames give an interesting effect to some contemporary pieces.
Most people consider their interior space and style, picking frames. While it should harmonize with the rest of the space, always consider how a framed piece looks on its own. If the artwork has some warm, golden tones, pick a golden frame. If  the piece has silvery, blue-grey tones, silver frame would be good. If the painting is standard size, you can find a ready-made frame in a craft store or online, but remember that canvases are between 3/4 and 1″ deep, and not every generic frame would work for a stretched canvas.
Canvas-depth frame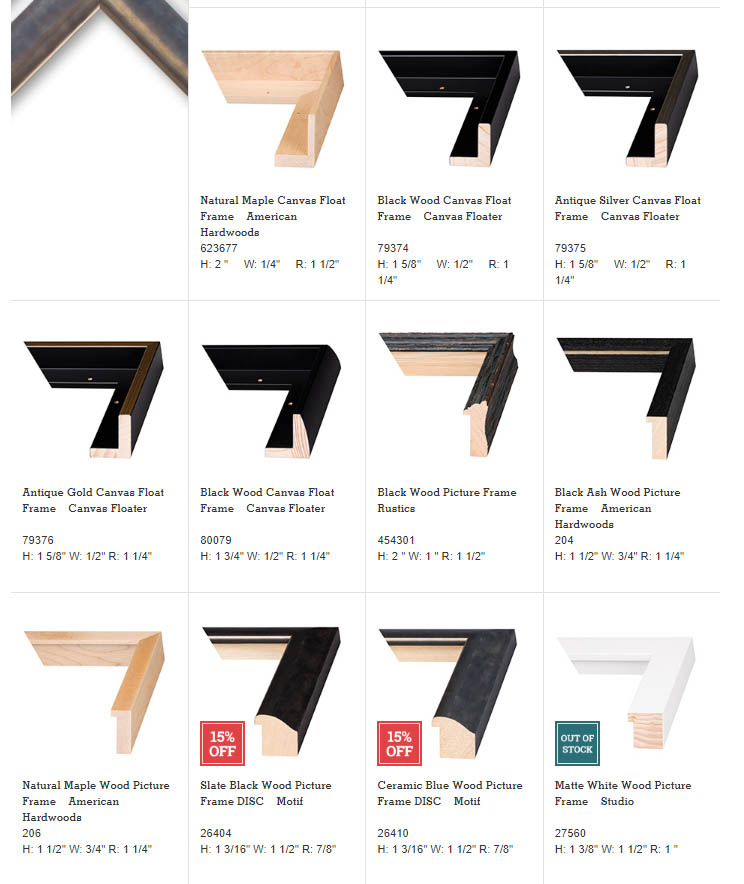 In this image taken from AmericanFrame.com you can see that the frames have three dimensions: H height, W width and R rabbet. Rabbet should be at least 1″ if you have a painting on canvas. Some canvases require even wider rabbet height.
Canvas floater frames "suspend" your painting inside the frame without touching it while most other picture frames cover the edge of the artwork. Personal aesthetic plays big part in picking the frame. In this image you see a white floater frame that extends the whiteness of the canvas. The entire canvas floats within the frame.
Most wood picture frames cover the painting's edge like you see in the image below.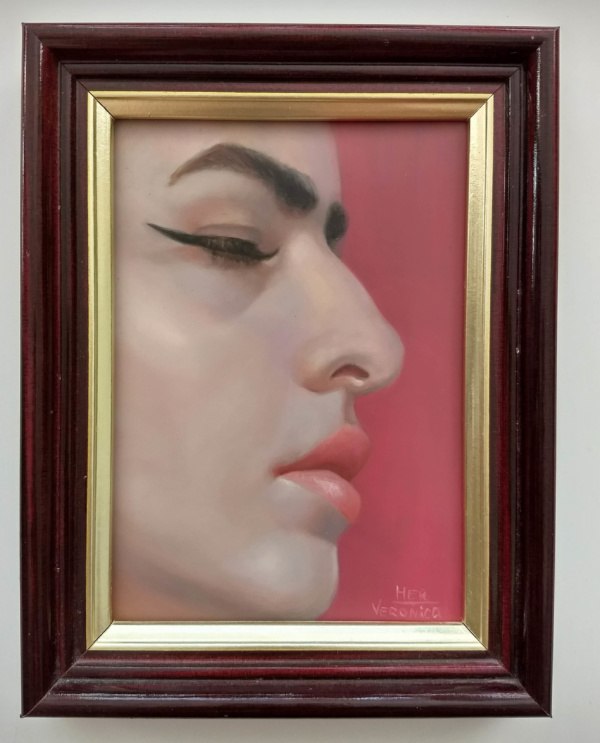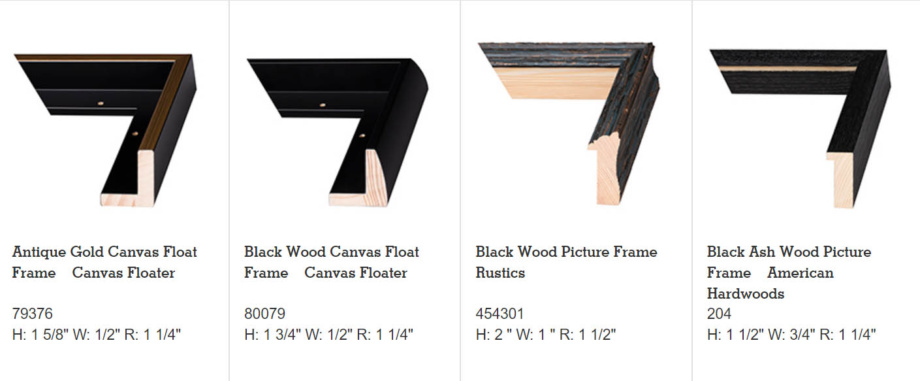 In this screenshot taken from AmericanFrame.com you can see the difference in the look of these two types of the frames. Canvas floater frame has a deep opening to nest the canvas painting inside. These are the bars in the back to which the painting attaches. A wood frame covers the edge of the painting where canvas slides into a channel.
Framing: standard vs. non-standard size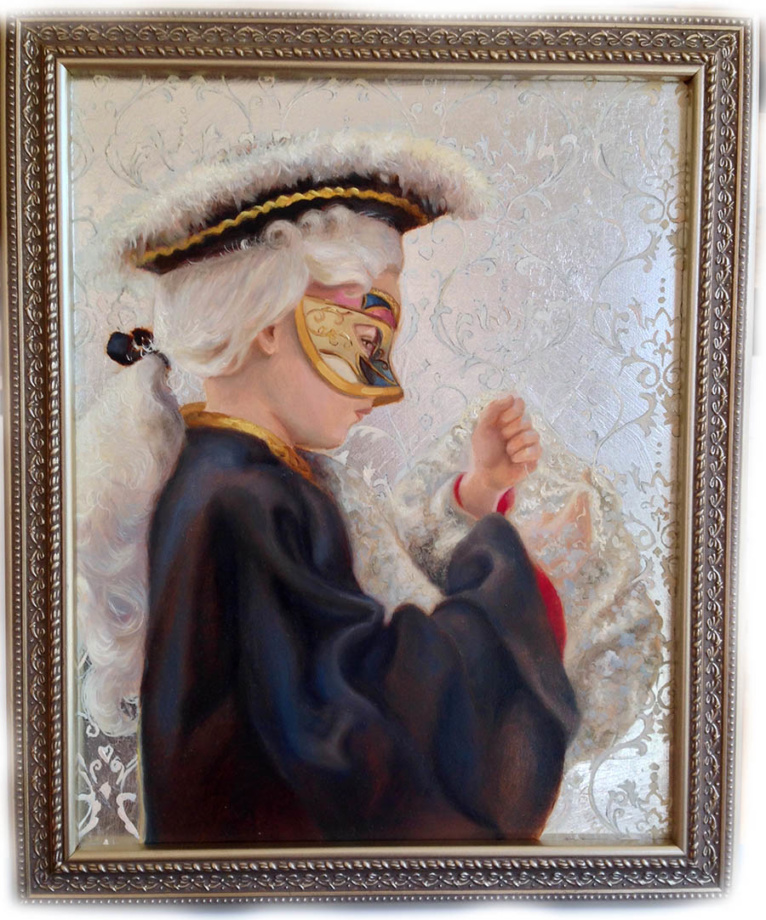 If your painting is done on non-standard stretcher bars that don't correspond to standard sizes like 16×20″ or 18×24″ etc., you have to order wood frames online to be cut to your specifications, and then assemble them at home. If artwork is under a certain size, they often do it themselves. An electric screwdriver comes in handy, and you also need some hanging wire and hardware you can buy in a kit online or even at Walmart. AmericanFrame includes the kit with a purchase of custom-cut frames.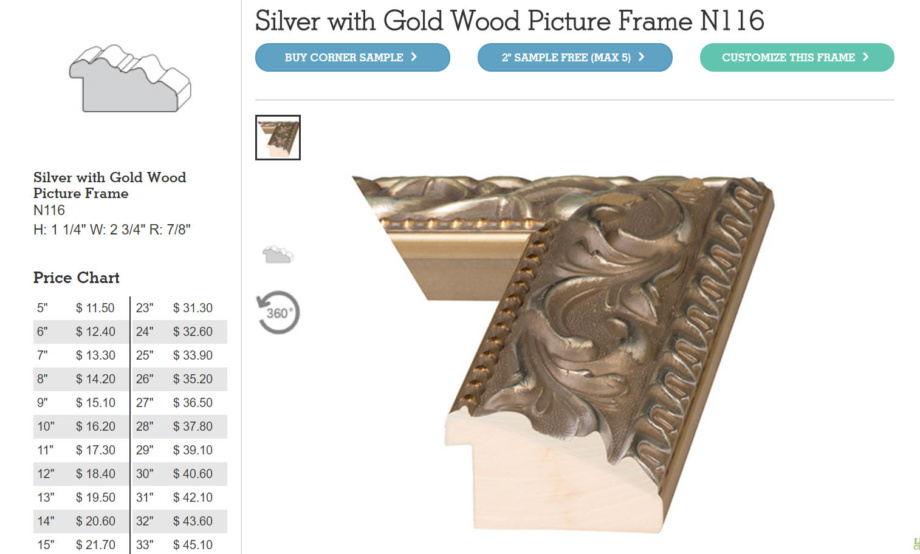 In this screenshot from American Frame website you can see how much the frame costs depending on its length. The great thing about this service is that you can order any frame cut to your specifications. You can also order samples and corner samples.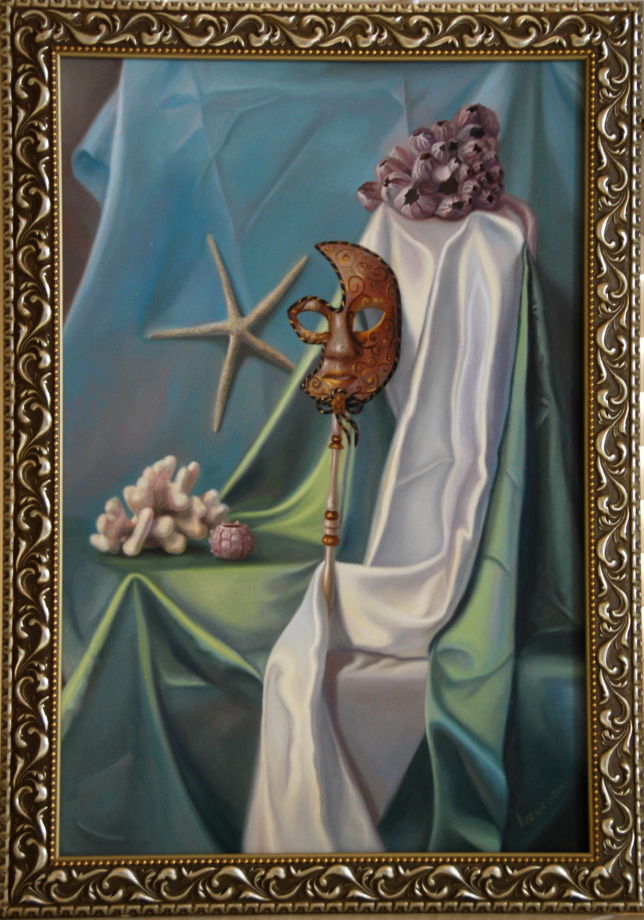 Sometimes you can order samples of available frames and put them next to your artwork to see if the style of the frame works well with the painting. A lot of times it's difficult to say how a specific frame would look like unless you have a sample in your hands. Usually the wider the frame, the richer it looks. Although some abstract paintings would look better framed with thin frames.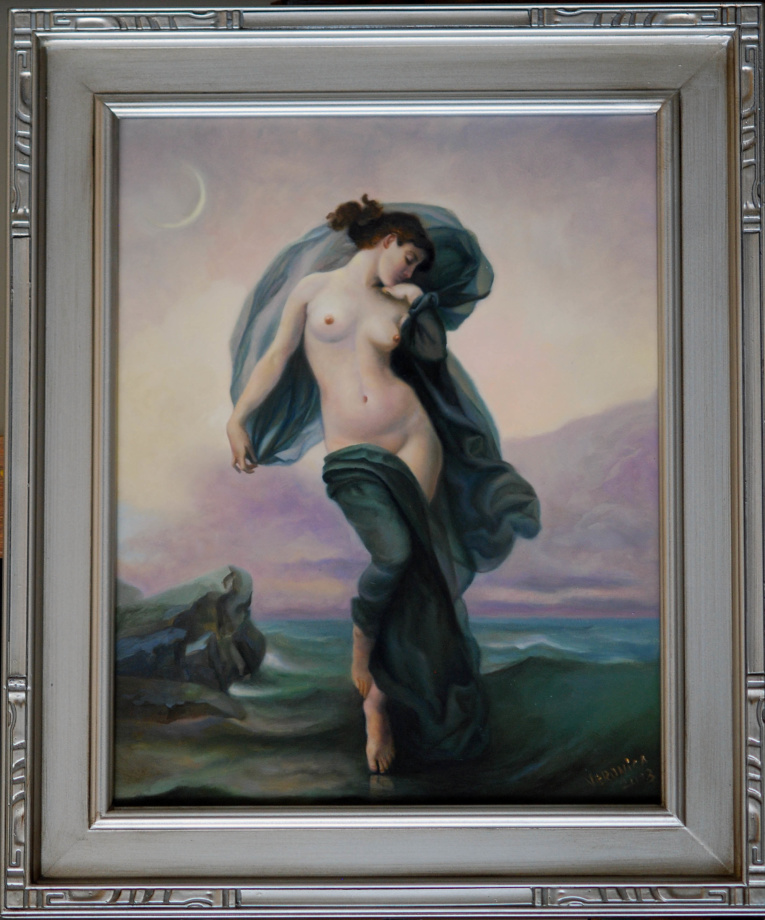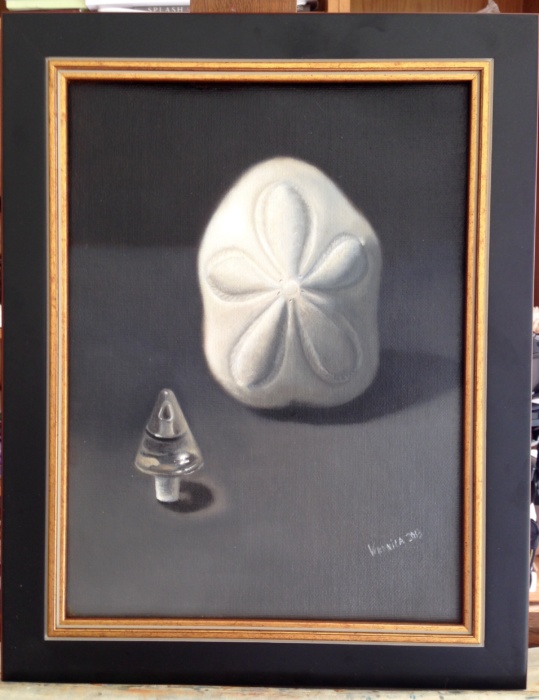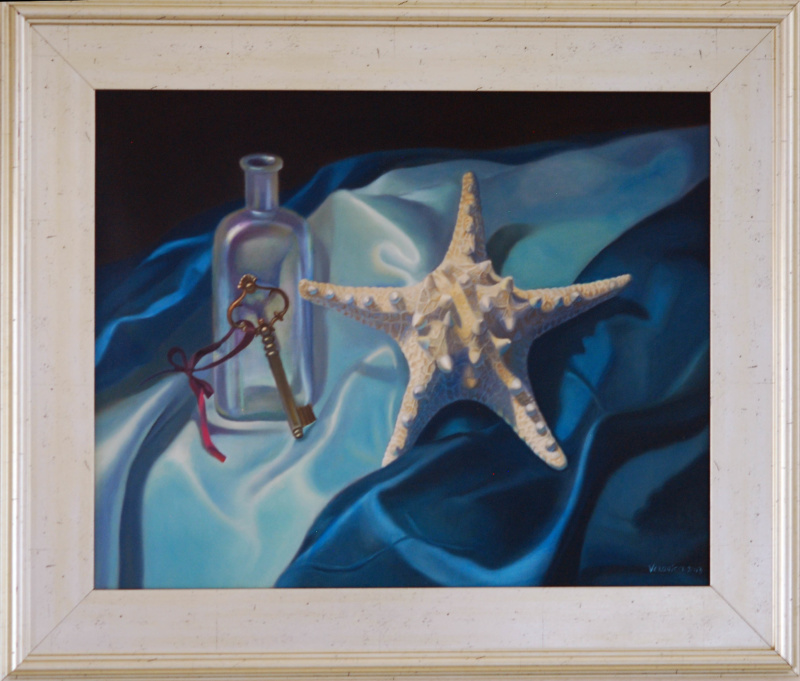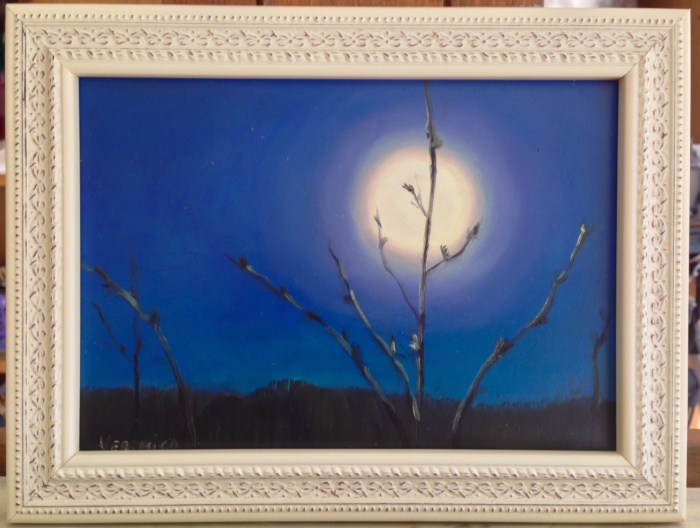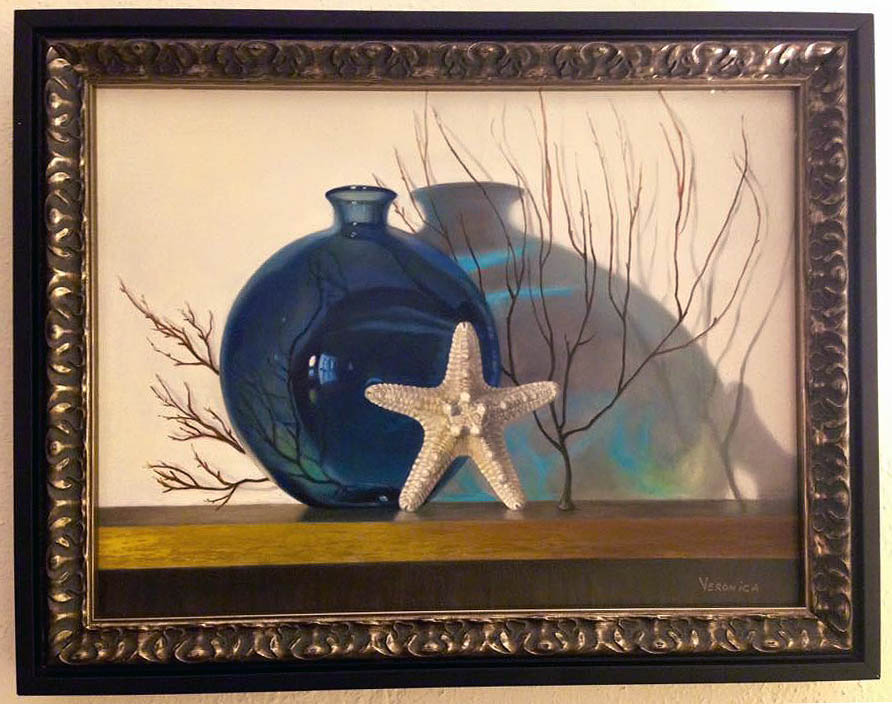 Examples of framed art on canvas from the museums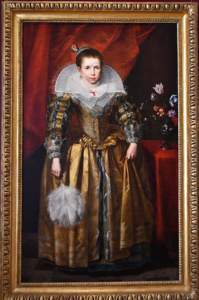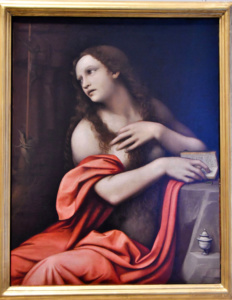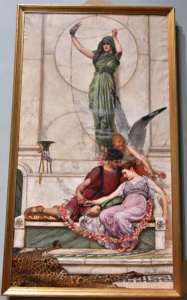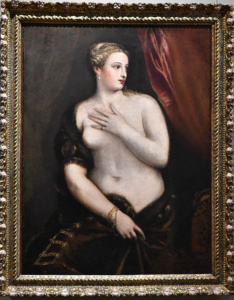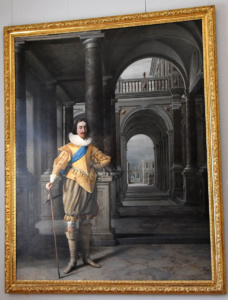 These are examples of framed masterpieces I took pictures of in Italy and the Ringling museum (3d image). All of them have gold frame but the style of each frame varies. The color of the frame picks up on prominent hues seen within each painting. If these paintings had silver/grey elements, they would benefit from a silver frame. Also, the complexity of the frame matches the exuberant details seen in the painting. For example, the second image of Magdalene has simplified shapes and color that's supported by a plain gold frame. The exuberant golden jacket of the king seen in the last image matches a more elaborate frame.
In this short video you can see how I assemble custom-cut real wood frame using provided hardware.
Consider space
If you plan on having a show, exhibiting a large number of works, consider framing art with similar frames to have a unifying appearance in a gallery space. In my experience, I've framed art at different times and my paintings don't always look consistent, each being framed differently. It makes it harder to present as a team.
If you have a single piece of art, consider the size of your wall space and the artwork's size. I often see small art displayed on a large wall where one picture gets lost and just looks too timid "eaten" by a large wall space. If you have a large wall and small art, consider grouping small pieces together on a wall to create a gallery. Below you'll find several examples of art displays.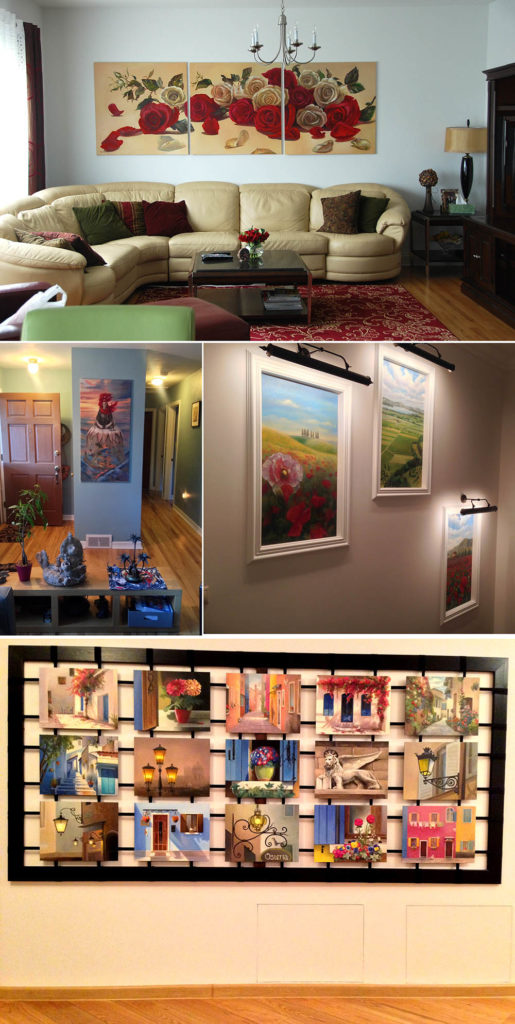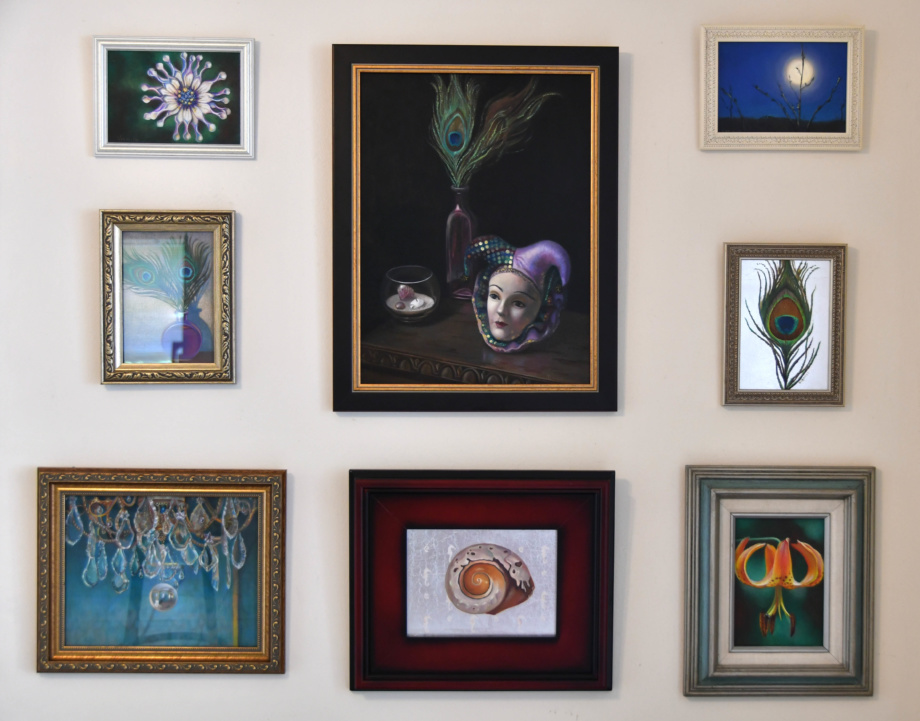 As you can see framing can be fun. Next time you are at an art show or a museum, pay attention to framing, take notes, and frame your pieces in accordance with your knowledge and taste. Good luck!
Sign up for awesome posts and updates from the artist: http://mailchi.mp/db9030aaa7d3/veronica-winters-art
Check out my art prints, cards and art gifts here: https://society6.com/veronicawintersart
 
Complete video series:
Video #1 Part 1 – Learn what makes a painting great
Video #1 Part 2 – Learn what makes a painting great 2: composition, color, emotion
Video #2 Contemporary Art – coming soon!
Video #3 How to take care of your art collection – coming soon!
Video #4 How to frame art – you are here!
Video # 5 Why you don't need an interior designer to buy and display art in your home – coming soon!