As I like to experiment with new art supplies once in a while, recently I gave it a try to the UART premium sanded pastel paper. It comes in various grits, feels like real sandpaper, and it's finest grit is 800, which is advertised as a perfect surface for colored pencil work. This paper is mostly used in pastel painting and the 800 grit is designed for colored pencil drawing. But is it really that perfect? Many artists say it's their absolute favorite, but I found several serious disadvantages to using it with colored pencils. Here is why.
Drawbacks: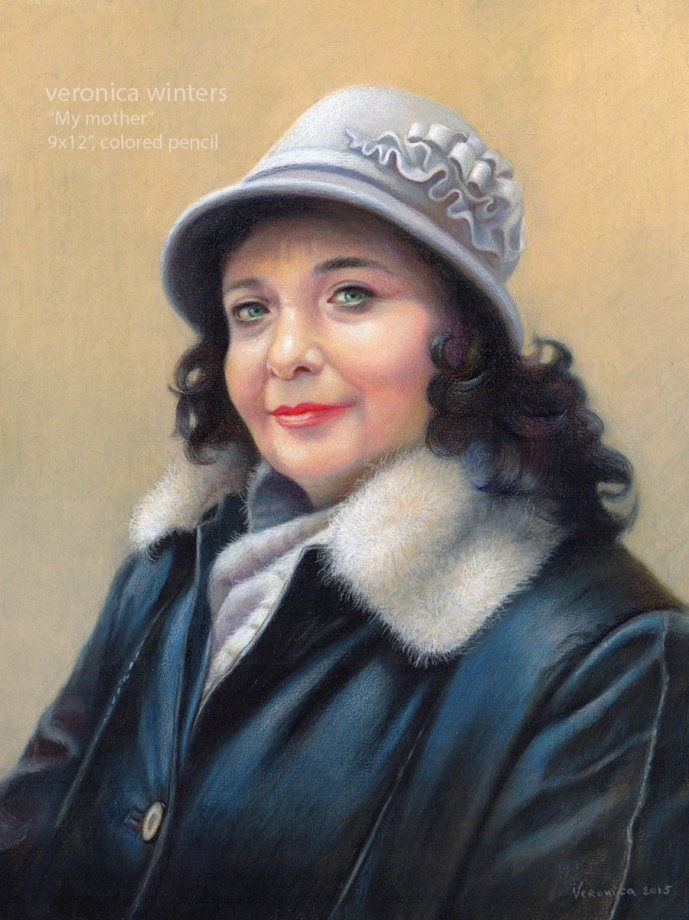 Not smooth enough for colored pencil work, not even close. The 800 grit makes the strokes look very textural, even when pencil's point is super sharp.
The solution isn't using a paper stump for blending, rather applying Gamsol. It really "calms down" the surface and makes it a lot easier to shade with colored pencils after that. Gamsol melts the wax in pencils, spreads it around, and gives a painterly effect to my first layer.
Warning: if you are a beginner, you might be seriously frustrated with the result, because Gamsol creates loose edges on this paper, and its hard to keep the outlines intact with such approach.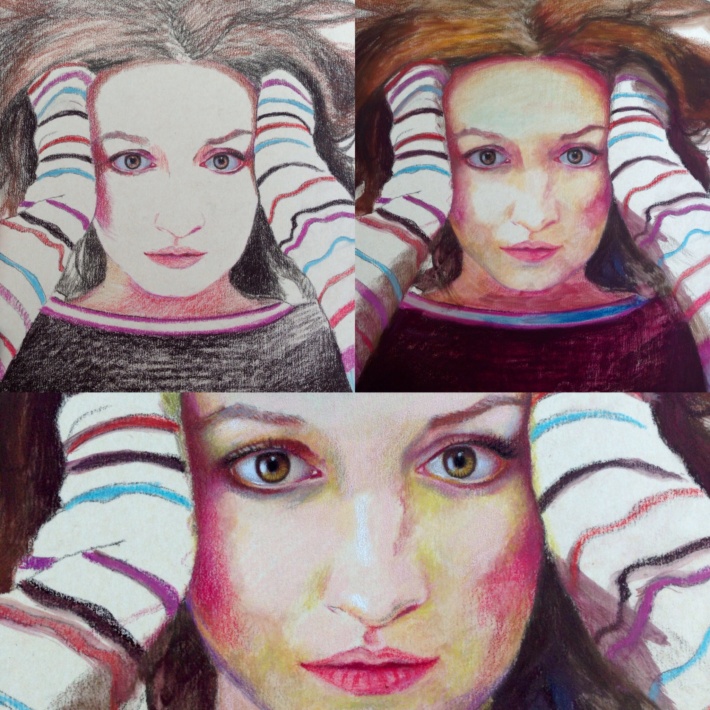 It's easy to make and to spread dirt on paper. This is the case when you begin shading in colored pencil, especially if you use dark colors. The solution: Use the kneaded eraser to pick up the smudges and put a piece of paper underneath the palm of your hand.
It "eats" up your pencils because the sanded surface is textural. The solution: start drawing with hard colored pencils like the Prismacolor verithins or the Pablo's to make the first layer. Blend them with a solvent, and continue shading with the soft ones after that.
Details. After it dries, it's much easier to shade, but if you have a very detailed artwork, like the very small eyes or finger nails, etc., it still requires lots of focus to do well.
The solution: draw larger. In this post you see several drawings done on this paper. With my third drawing on this paper titled the "Colorful dreams," it became much easier to shade because I increased the scale of the portrait. The eyes are not as small in this artwork as in my previous attempts. Still, it was taking a lot more time to fight with the surface's roughness as opposed to working on smooth Stonehenge.
Pretty pricey. Selling at nearly $25 for 10-9×12 sheets per pack, you really can't allow yourself to screw up at all.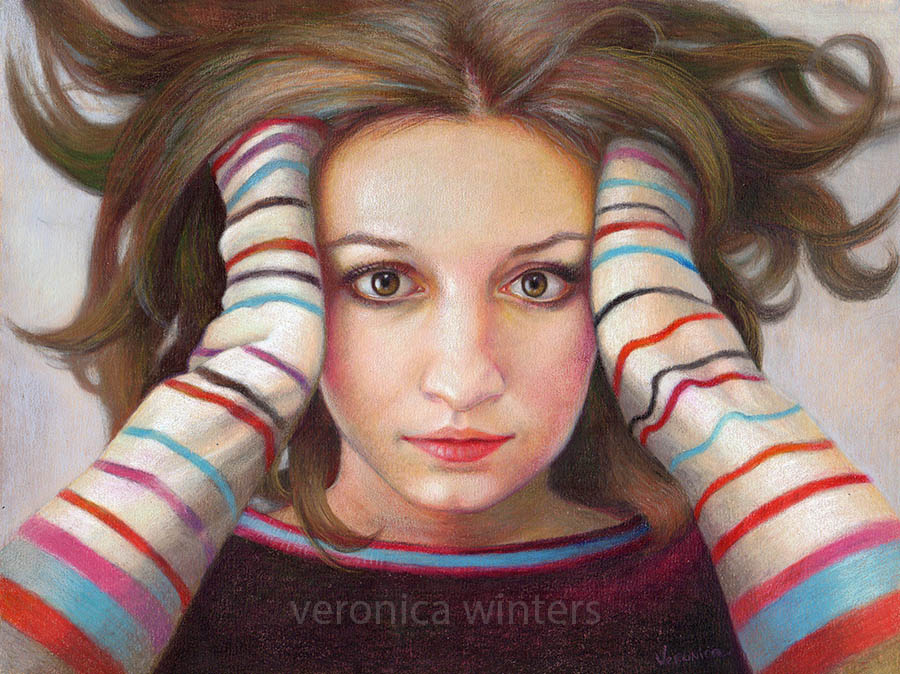 Advantages:
The more I work on it, the more I like it. It accepts many layers of pigment, and it's really great for soft pastel painting!
Its durable surface is much stronger than a regular 80 lb. or even 100 lb. paper. It stays flat at all times.
Colors look much brighter on this paper in comparison to drawing on white paper.
You can make a painterly underpainting with the colored pencils and Gamsol, or use the watercolors or watercolor pencils like Neocolor underneath your work as this surface accepts various media. In my drawing titled "My mother" the painterly effect on her leather coat was a happy accident. Once I used Gamsol on dark colors, it melted with the blues I used for the highlights and created the leather coat effect.
The paper is at its best when you work large. I've discovered that 9×12″ is just too small to work on subjects with tiny details, like the boy's face here where I had a hard time keeping up with the anatomic accuracy.
Hopefully these pros and cons will let you make an informative decision when buying the uart paper. 🙂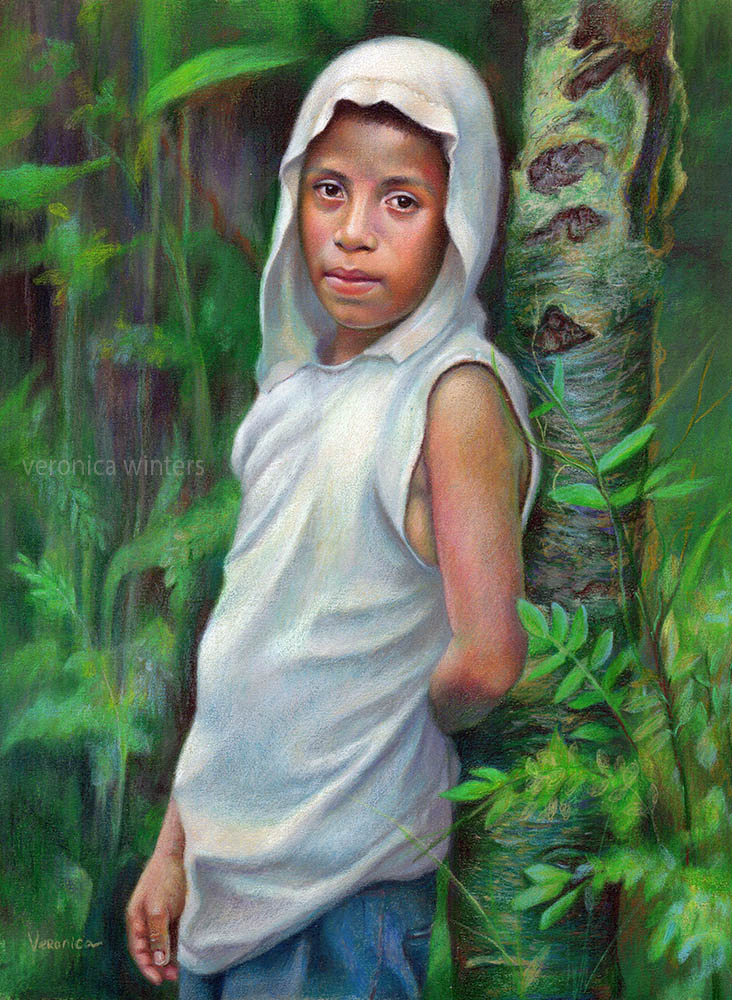 Other artists working on this paper:
Linda Lucas Hardy & Lisa Ober
To buy the digital books that help you draw and paint, go here.