As artists we're able to fall deep in dark pits of self-doubt, uncertainty and melancholy. We question our purpose, hold on to negativity, and doubt our abilities because it's hard. It's really hard to work against the grit to pursue our calling-something that has been written within us at our birth. I think the psychological pressure we feel at times maybe tougher to overcome than the financial burden, since it sips through all the facets of our lives.
Artists are also extremely sensitive people, and react to circumstances and opinions more than others. That's one of the reasons why we see so many talented actors, writers, painters and musicians self-medicating a 'weakness' that's been recorded in the genes and defined as the 'mental illness.' I think it's more complicated than that. I see my feelings mirrored in students who make their first experiences in life. What I can control they can't yet, and those emotions often arise and confuse them.
Yes, the sensitivity that artists have makes us different, different in having a natural gift that actually keeps on giving, if we nurture it. It can become the artist's 'strength.' We're able to see something beautiful in mundane places. We are able to move people emotionally. We go down in history as challengers and recorders of new movements. We make the world less ugly and more humane.
So today I'd like to include a couple of motivational readings and some inspirational quotes that make me get up, stand up, and keep going. Enjoy!
On self-limitation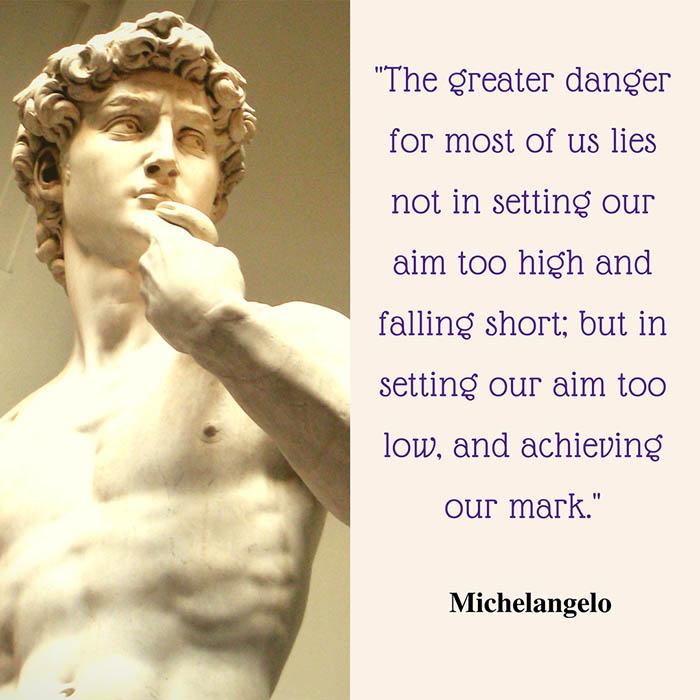 On self-doubt and inspiration
"DO" is the theme of LeWitt's 1965 letter written to a fellow artist Eva Hesse, who was tormented with self-doubt.  Here Benedict Cumberbatch impresses me with his reading that moves no matter how many times I listen to it.
On work & perseverance
It's one of those rare instances where you can see someone as powerful as Madonna being vulnerable. Her speech explains so many things that underline her internal motivation for the work she has done as a female singer. She talks about sexism, misogyny, and feminism in the music industry receiving the award at Billboard Women In Music 2016.
"Be the Hero of your own story" by Judge Judy Sheindlin is a book for every young or young at heart girl to read. It explains the importance of independent thinking, and how you can open yourself up to opportunities. It's available for free as a digital download at Judy's website:  http://www.whatwouldjudysay.com/