I paint because I believe I can change the world. I paint because it keeps me alive. I create romantic, realist paintings of women to make us feel strong and beautiful. In my paintings of women I balance between inner strength and vulnerability.
I grew up in a communist country with happy people living all around me. I graduated from high school in a suburb of Moscow two years after the fall of the Soviet Union. I went to Business College to receive my first Bachelor's degree while the country was ravaged by high inflation, loss of jobs, steeling of natural resources, and families' break ups. The entire country fell into the surreal mode of survival with millions of struggling people pushing it through the hardships.
During my first two years of college, I hit the jackpot when I received a full-ride scholarship to study in the U.S. for half a year. I didn't know what it would be like, but I grabbed my suitcase and went to America. Upon my arrival I encountered a totally different, prosperous lifestyle with abundant opportunities and resources, where anyone who worked hard could succeed in life. I saw lonely people. I saw prosperous people. I saw focused students. I saw so many individuals with goals and dreams I'd never seen before…
After my graduation in Moscow, I relocated to the U.S., my son was born and I took a few local art classes for the fun of it. That marked the very beginning of my artistic journey. I was already in my twenties that felt too late to start on learning something I had no previous background in. I spent a decade studying art in several colleges that resulted in earning my B.F.A. from The Oklahoma State University and M.F.A. from the Pennsylvania State University in 2005. Although it looks like it could have been the end of my education, it was just the beginning. I was stubborn and persistent to find the art education that matched my dream – realist oil painting. Over the next decade I took several art classes at the Grand Central Academy of Art and the Art Students League of New York balancing my family, long commutes, and desire to learn classical drawing and painting techniques. One great instructor I met at that time was Michael Grimaldi and then Dan Thompson who shifted my understanding of art and made me who I'm as a teacher today. I'm very grateful.
Creating romantic portraits of women, I've formed a painting style that borders realism with magical painting. I find the painting process to be incredibly healing where I aim to evoke a world of love, vulnerability and inner strength in every artwork I create. I paint with a mission to help girls and women to know themselves and to discover their passion. We often give up, find excuses, or settle for less because we don't fully understand who we are and thus can't reach our potential.

Contact & Social Media:
In the following months I'd be sharing new work and thoughts behind the creation of each painting. I'm inviting you to subscribe to my monthly e-mail notes. You'll get access to my resource library with demonstrations and other valuable information about painting.
My poems about art  
Like two distant planets we co-exist. Like two black gondolas we strive. Like morning and evening we live. Reason supports my body; emotions power my heart. We struggle and we attempt. We venture and we fail. We love and we suffer.
My emotions and mind co-exist. Like two distant planets they live. Like day and night they torture and nurture me. I'm filling my mind by day; I'm feeling my heart by night. Dear mind, leave me along. Dear heart, stop bothering me.
Like two black gondolas we strive. My art and I, we live. My art and I, we love. My art and I, we create. I suspend my emotions in painting. I leave my reason behind. I paint.
Do you hear the silence with me? Do you see how lonely I am? We venture and fail. We love, and we suffer.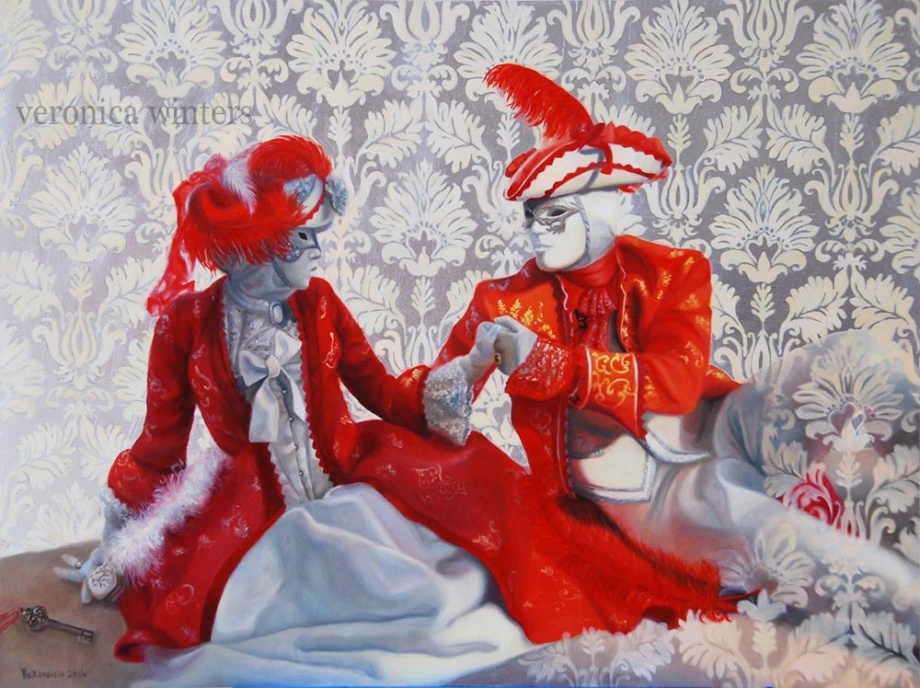 Artist's life
I'm Russian soul without its country,
I'm an American without the soul.
I know that my youth is gone,
And now I can only remember.
I remember when I was young,
And everything seemed possible.
Every day was there for me to live, and I didn't care how many days I had.
I've been waiting for happiness to arrive,
But only now I understand it was then.
I lived unaware of myself or the world.
It was the time of many hopes,
As I waited for something great to happen.
When I paced the streets of New York, and saw my moving reflection in windows.
I carried canvases and books. I believed in miracles.
I had no clue I was pretty, and
Actions of others made no sense to me.
My reactions were involuntary, and
I had my needs half-met.
I craved love, searched for appreciation.
I lived without clear purpose or direction,
But felt like everything was possible.
I wished to touch and feel
Something that remained unattainable.
I modestly dreamed of success. I wanted to discover a gift.
Nobody understood me, and I cared too much to fit in.
It was then. Aspirations ran high.
And I was falling asleep anxious, waiting for it to happen tomorrow…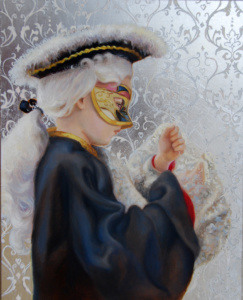 I remember all the different days when I felt happy…
I remember the days when I felt happy:
Loved, fulfilled, and hopeful.
Waking up to my son's voice in our two-bedroom apartment,
Driving to college on misty mornings to pursue my degree in art.
Spending weeks in New York City, learning to draw.
High-rises, beggars, museums, police sirens, and commotion on the streets.
The rain and the sun.
I remember colorful fall leaves and Vlad cheerfully plunging into its heaps.
His puffy cheeks and fingers, soft blond hair, curious blue eyes, thin lips smiling back at me…
I remember traveling to places big and small, vast and often overwhelming.
Listening to the silence of the night in ancient Venice.
Breathing in the blue expanse of the mountains and the green depth of forests in America.
Visiting Buddhist temples and climbing hills.
Living above myself, living beyond dreams.
I remember all the different moments when I felt happy.